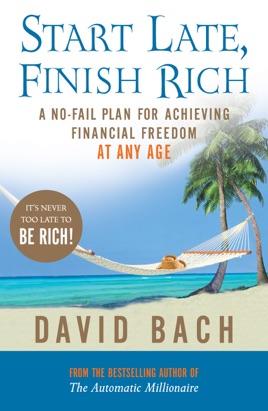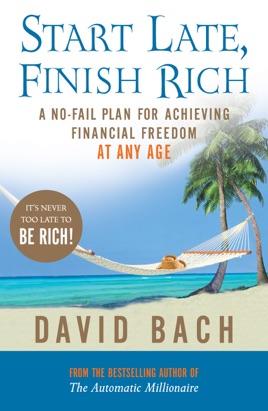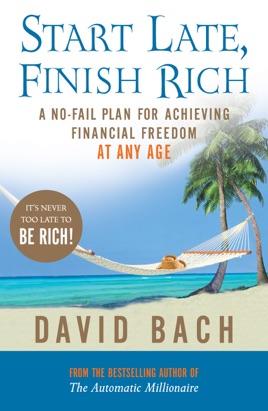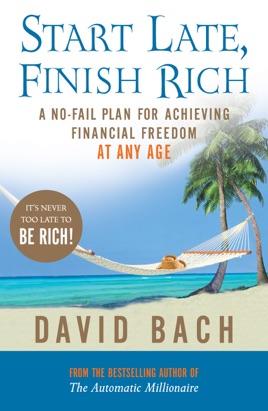 Start Late, Finish Rich
A No-fail Plan for Achieving Financial Freedom at Any Age
Publisher Description
In Start Late, Finish Rich, David Bach provides much-needed advice for all those who've asked themselves 'Why didn't I start saving when I was younger?' Whether you're in your thirties, forties, fifties or sixties you still have the opportunity to put your life on the right track and stop worrying about the future. Using the Finish Rich wisdom that has already inspired millions of people, David Bach shows how you really can transform your finances with the right attitude and clear, step-by-step guidance.

This positive, practical book is packed with a wealth of information on how to get out of debt, save more, earn more, and most importantly LIVE more! You've spent long enough working for money; now it's time to make your money work for you.
PUBLISHERS WEEKLY
The seventh book in seven years of the Finish Rich series (two million in print) is aimed at older readers who have neglected their savings. It reads like an infomercial script, brassily positive and unrelentingly motivational. Anyone can finish rich, says Bach (Automatic Millionaire, etc.), if they are willing to "spend less, save more, and make more." The bulk of the book describes a variety of tactics and strategies (many covered in his previous books) for accomplishing these three tasks. Readers of financial help books will have heard many of Bach's ideas before, but he does deliver a lion's share of solid advice in an entertaining format, and, for good measure, he throws in an occasional counterintuitive gem, such as why paying off credit card debt can be "a huge mistake." He also anticipates and overcomes common objections ("dealing with debt doesn't mean putting the rest of your life on hold"), although anyone impolite enough to push back too hard is dismissed: "I have a term for negative people who seem to enjoy raining on other people's parades. I call them 'dream stealers,' and I try to avoid them."