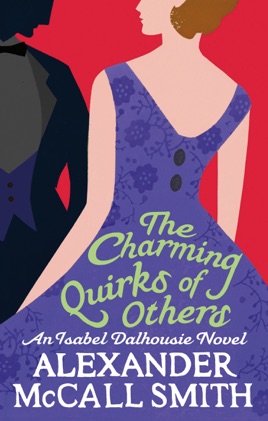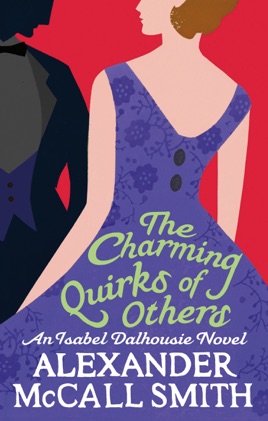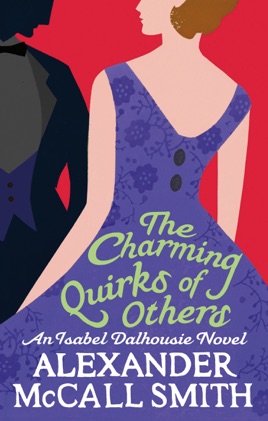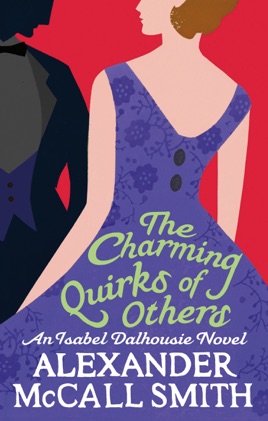 The Charming Quirks of Others
Publisher Description
As well as its advantages, there are drawbacks to the enlightened village that is twenty-first-century Edinburgh, where every Saturday night ears burn at dinner parties across the city, and anyone requiring the investigative abilities of a philosophical soul knows where to find her.

Jillian McKinlay -- wife of a trustee of an illustrious school -- is the latest petitioner; she asks Isabel to look into a poison-pen letter that makes insinuations about applicants for the position of principal. Isabel's niece Cat has another new boyfriend who seems too good to be true. And when a pretty cellist with a tragic story takes a fancy to her husband-to-be, Isabel finds herself contemplating an act of heroic and alarming self-sacrifice.
PUBLISHERS WEEKLY
While Smith s seventh novel featuring Scottish philosopher and woman of means Isabel Dalhousie (after The Lost Art of Gratitude) doesn t break new ground, the author s many fans will be more than satisfied to follow the small events of Isabel s life, in particular her struggle to come to terms with her own imperfections. Much to Isabel s dismay, Prue, a cellist with a terminal illness who s a professional colleague of her bassoonist fianc , Jamie, has been making ever greater demands on the good-natured Jamie. An angry Isabel eventually accuses Jamie of sleeping with Prue. Meanwhile, Isabel agrees to dig into the background of three candidates for headmaster at an Edinburgh boys school after an anonymous letter claims that one of them has a skeleton in his closet. If chance more than a logical strategy leads Isabel to resolve this issue, her investigation leads her to valuable insights into human nature. As usual, crisp, often funny prose complements the author s limitless reserve of good will and understanding of people in general.
The Charming Quirks of Others
Not since Wodehouse have I enjoyed losing myself in a book, place and people. AMS continues to delight with his words and may he long continue to do so.
More Books by Alexander McCall Smith
See All