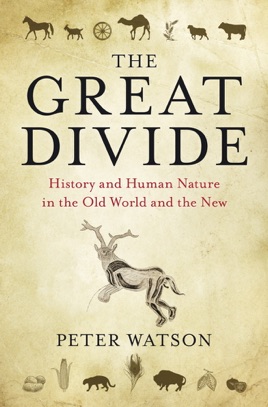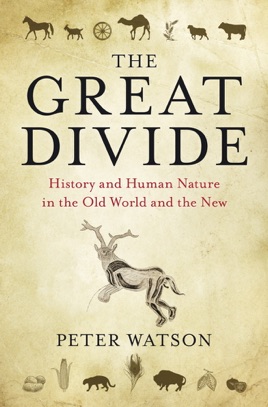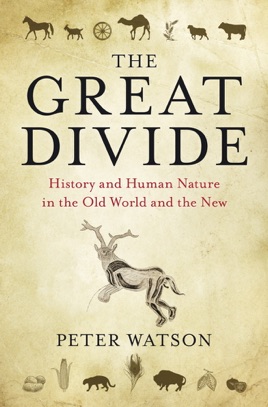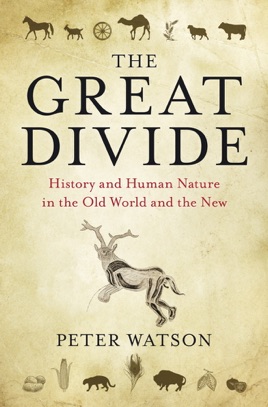 The Great Divide
History and Human Nature in the Old World and the New
Publisher Description
How the division of the Americas from the rest of the world affected human history.

In 15,000 B.C. early humankind, who had evolved in Africa tens of thousands of years before and spread out to populate the Earth, arrived in Siberia, during the Ice Age. Because so much water was locked up at that time in the great ice sheets, several miles thick, the levels of the world's oceans were much lower than they are today, and early humans were able to walk across the Bering Strait, then a land bridge, without getting their feet wet and enter the Americas.

Then, the Ice Age came to an end, the Bering Strait refilled with water and humans in the Americas were cut off from humans elsewhere in the world. This division - with two great populations on Earth, each oblivious of the other - continued until Christopher Columbus 'discovered' America just before 1500 A.D. This is the fascinating subject of THE GREAT DIVIDE, which compares and contrasts the development of humankind in the 'Old World' and the 'New' between 15,000 B.C. and 1500 A.D. This unprecedented comparison of early peoples means that, when these factors are taken together, they offer a uniquely revealing insight into what it means to be human.

THE GREAT DIVIDE offers a masterly and totally original synthesis of archaeology, anthropology, geology, meteorology, cosmology and mythology, to give a new shape - and a new understanding - to human history.
PUBLISHERS WEEKLY
Watson, a former senior editor at the London Sunday Times, explores the radically different cultures and fates of the Eastern and Western hemispheres in this sweeping comparative history from the last Ice Age to the Columbian contact. His analysis spotlights gross environmental disparities: compared to the Old World, the Americas had a smaller land mass and population, a geographical layout that impeded cultural and technological exchange, a dearth of domesticable plants and animals and an unstable climate and terrain wracked by hurricanes, droughts, volcanoes, and earthquakes. But Watson reaches further sometimes implausibly far in linking physical and ecological conditions to ideology and religion; he contends that the New World's frequent geoclimatic disasters provoked rites of human sacrifice to propitiate angry gods, and that the Old World's experience with animal husbandry helped engender both the Judeo-Christian tradition and rationalism. Watson (The Caravaggio Conspiracy) integrates reams of multidisciplinary scholarship into an ambitious and stimulating unifying framework. Inevitably, some of his speculations feel forced, especially on the meanings of the New World's bloodthirsty rituals and shamanistic jaguar deities, which feel like exotic enigmas beside the more familiar narrative of Old World progress. Still, like Jared Diamond's Guns, Germs, and Steel, his grand-scale history contains fascinating insights at every turn. B&w illus.; maps.