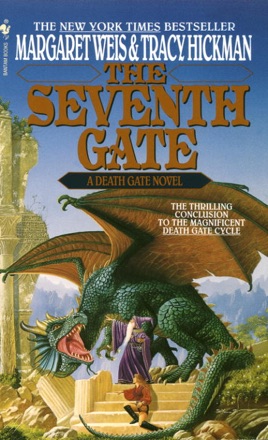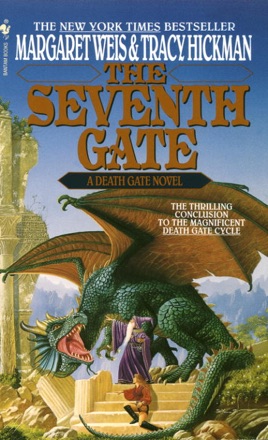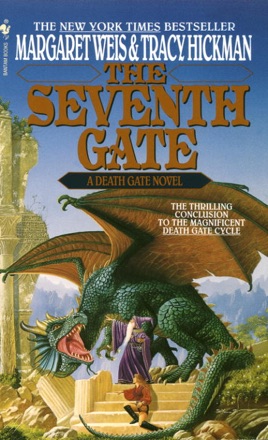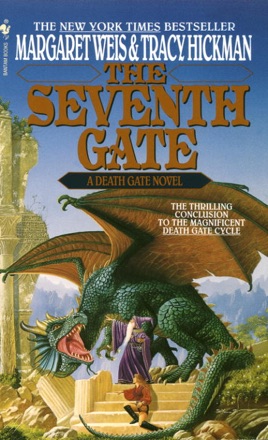 The Seventh Gate
The Death Gate Cycle, Volume 7
Publisher Description
The Seventh Gate is the thrilling conclusion to the New York Times bestselling Death Gate Cycle by Margaret Weis and Tracy Hickman. In this tale of treachery, power, and heroism, Alfred, Haplo, and Marit embark on a journey of death and discovery as they seek to enter the dreaded Seventh Gate. Encountering enemies both old and new, they unleash a magic no power can control, damning themselves to an apocalypse of unimagined proportion in a final struggle between good and evil.

From the Paperback edition.
PUBLISHERS WEEKLY
Thousands of pages have been spent getting to this seventh and final book in the massive Death Gate Cycle (Into the Labyrinth). Only the most voracious fans of Weis and Hickman will feel it was worth the effort; anyone else will find that incomprehensible (and poorly sketched) landscapes and tedious prose make this volume both dizzying and dull. Here, Marit (a sorceress), Hugh the Hand, Alfred the Sartan and Haplo the Patryn join forces to stop various nefarious (or at least misguided and misunderstood) villains as they try to subjugate each other's races, get to Death's Gate and destroy the world as they know it. A significant portion of the more interesting lore and stories (of elves who imprison their souls in ornate boxes, etc.), however, gets little more than footnotes, an epilogue or a short mention in the appendices. While these addenda seem an attempt to add literary flavor to this hodgepodge of zombies, sorcerors, dragons and a schizophrenically postmodern God who occasionally thinks he's James Bond, they succeed only in upping the page count.
More Books by Margaret Weis & Tracy Hickman
See All