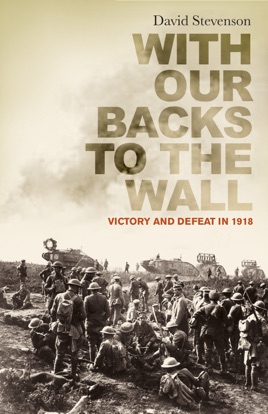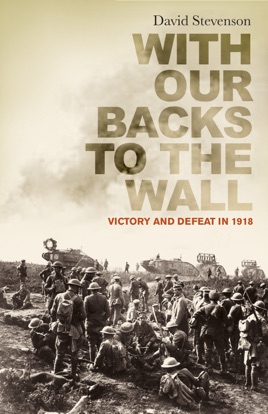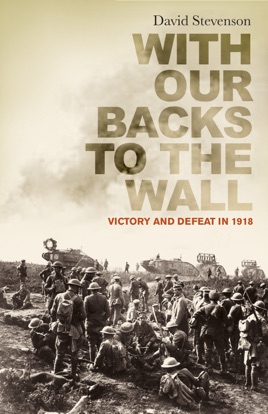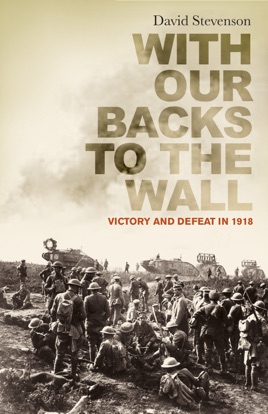 With Our Backs to the Wall
Victory and Defeat in 1918
Publisher Description
FINANCIAL TIMES HISTORY BOOK OF THE YEAR and DAILY TELEGRAPH BOOKS OF THE YEAR

Shortlisted for the 2012 DUKE OF WESTMINSTER MEDAL FOR MILITARY LITERATURE

At the end of 1917 Britain and France faced a strategic nightmare. Their great offensives against Germany had been calamitous, leaving hundreds of thousands of young men dead and wounded for negligible territorial gains. Despite America's entry into the war the US army remained tiny, the Italian army had been routed, and Russia had dropped out of the conflict. The Central Powers now dominated Central and Eastern Europe, and Germany could move over forty divisions to the Western Front. Yet only one year later, on 11 November 1918, the fighting ended in a decisive Allied victory.

Stevenson's rich and compelling book retells the story of 1918, and with penetrating original research goes to the very roots of this instrumental turning point in modern history.
PUBLISHERS WEEKLY
The final months of WWI have been subjected to increasing attention by specialists. What has been lacking to date is a comprehensive analysis explaining why the conflict ended when it did. Stevenson, of the London School of Economics, complements Cataclysm, his political history of the war, with this definitive account of the final stages. He makes the case that even after American intervention and Russian revolution, the Great War's endgame remained open. Allied victory might seem a good prospect, but its scale and cost remained opaque. The coalition's back was genuinely to the wall in early 1918. But the German spring offensives fatally weakened the Central Powers' fighting might. Allied lines held, morale revived, and their effectiveness improved. The decisive counteroffensive, extending across Europe and into the Middle East, reflected above all the ability to manage resources at all levels, from a "superstructure of intergovernmental institutions" to the front lines of increasingly open, mobile warfare. Stevenson's detailed, lucid description of the development and maturation of that ability reflects encyclopedic mastery of published and archival sources while synergizing military, economic, political, and social-cultural factors. It is a professor's page-turner. It is also a door-opener to any reader seeking to understand the Great War's last stage. Illus.; maps.
More Books by David Stevenson
See All