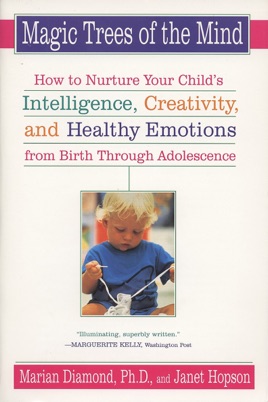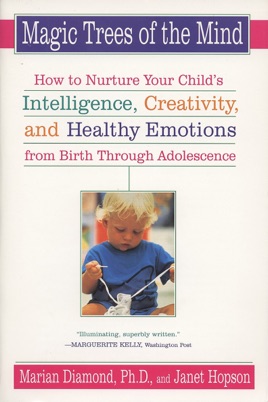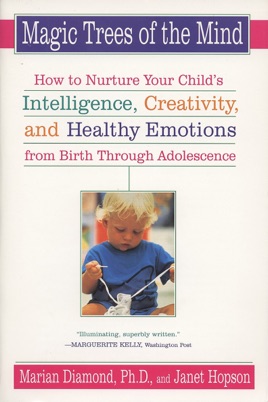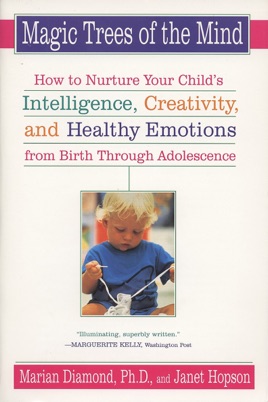 Magic Trees of the Mind
How to Nuture your Child's Intelligence, Creativity, and Healthy Emotions from Birth Through Adolescence
Publisher Description
Cutting edge scientific research has shown that exposure to the right kind of environment during the first years of life actually affects the physical structure of a child's brain, vastly increasing the number of neuron branches—the "magic trees of the mind"—that help us to learn, think, and remember. At each stage of development, the brain's ability to gain new skills and process information is refined.

As a leading researcher at the University of California at Berkeley, Marion Diamond has been a pioneer in this field of research. Now, Diamond and award-winning science writer Janet Hopson present a comprehensive enrichment program designed to help parents prepare their children for a lifetime of learning.
PUBLISHERS WEEKLY
Diamond and Hopson bring hard science up to the standards of common sense. If you shower children with love, language and learning, it turns out, you'll not only give them a healthy, nurturing environment but will also help their brains to grow. The "magic trees of the mind" are the neuron branches in the cortex that control learning, thinking and remembering. They do indeed multiply in response to a rich environment, beginning as early as prenatally and continuing into late adolescence and even adulthood. While the discovery that nurture, in effect, shapes nature by physiologically affecting the brain may be a current buzz topic in the science world, the authors go beyond the wow factor to offer practical advice for parents. They recommend that parents talk, sing and read to babies and young children, that they take older children on nature walks and museum trips and encourage organized team play and other extracurricular activities. Diamond, a researcher at UC-Berkeley, and science journalist Hopson bring a clear and steady gaze to material that could have overwhelmed less able writers. The valuable nearly 100-page resource guide includes extensive lists of recommended books and toys for children grouped by age level and by gender, the latter division often seeming unnecessary and arbitrary.