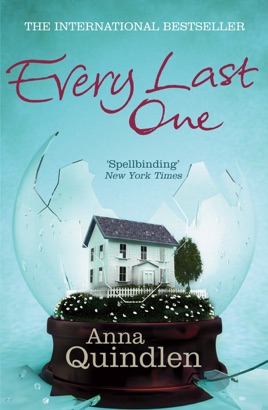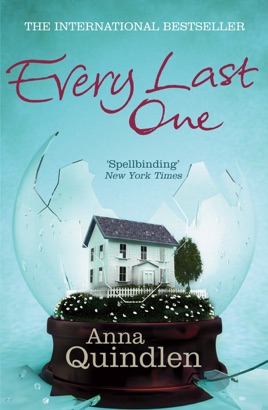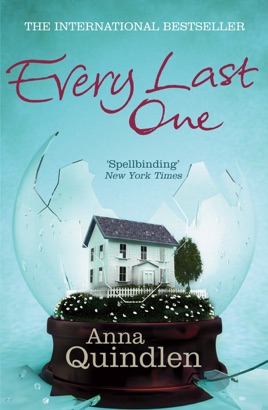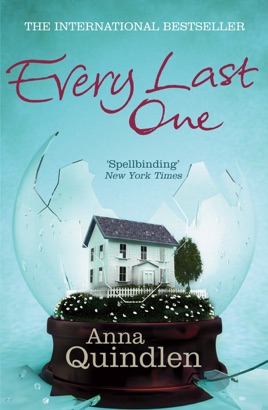 Every Last One
The stunning Richard and Judy Book Club pick
Publisher Description
The Lathams seem to have it all.

Health, wealth, a vibrant family life - as Mary Beth Latham contemplates a life built around home, friends and community, she has every reason to feel fulfilled and content.

That is, until one of her sons begins to unravel.

As Mary Beth focuses on him, she discovers that the comfortable life she has spent years constructing has been shattered by a single traumatic moment. Forced to confront her own demons, Mary Beth must face the knowledge that one secret, shameful act has set the course of her fate...
___________________

Every Last One is a mesmerising and devastating portrait of family life, and a testament to the power of a mother's love and determination. It is Anna Quindlen's finest work to date.
PUBLISHERS WEEKLY
In her latest, Quindlen (Rise and Shine) once again plumbs the searing emotions of ordinary people caught in tragic circumstances. Mary Beth Latham is a happily married woman entirely devoted to her three teenaged children. When her talented daughter Ruby casually announces she's breaking up with her boyfriend Kirenan, a former neighbor who's become like family, Mary Beth is slightly alarmed, but soon distracted by her son Max, who's feeling overshadowed by his extroverted, athletic twin brother Alex. Quindlen's novel moves briskly, propelled by the small dramas of summer camp, proms, soccer games and neighbors, until the rejected Kirenan blindsides the Lathams, and the reader, with an incredible act of violence. Left with almost nothing, Mary Beth struggles to cope with loss and guilt, protect what she has left, and regain a sense of meaning. Quindlen is in classic form, with strong characters and precisely cadenced prose that builds in intensity.
More Books by Anna Quindlen
See All