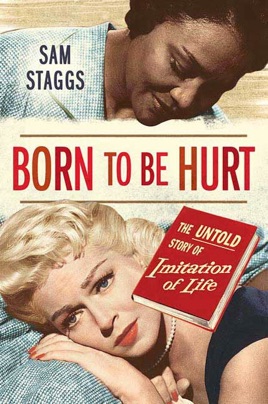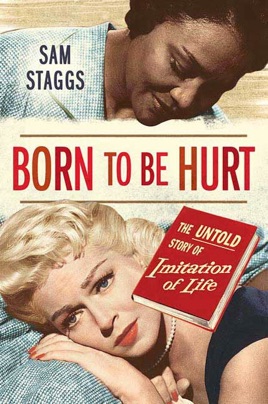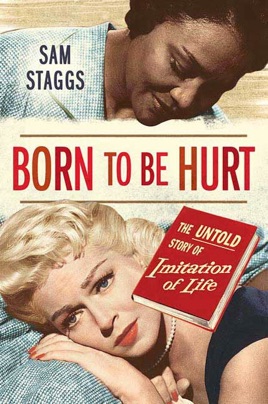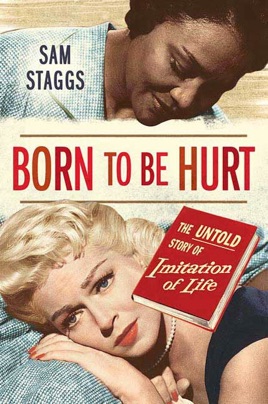 Born to Be Hurt
The Untold Story of Imitation of Life
Descrizione dell'editore
In a passionate and witty behind-the-scenes expose, the author of All About "All About Eve" takes on the classic 1959 Douglas Sirk film starring Lana Turner

Few films inspire the devotion of Imitation of Life, one of the most popular films of the '50s--a split personality drama that's both an irresistible women's picture and a dark commentary on ambition, motherhood, racial identity, and hope lost and found.

Born to be Hurt is the first in-depth account of director Sirk's masterpiece. Lana Turner, on the brink of personal and professional ruin starred as Lora Meredith. African-American actress Juanita Moore played her servant and dearest friend, and Sandra Dee and Susan Kohner their respective daughters, caught up in the heartbreak of the black-passing-for-white daughter in the 1950s. Both Moore and Kohner were Oscar-nominated as Best Supporting Actress.

Sam Staggs combines vast research, extensive interviews with surviving cast members, and superb storytelling into a masterpiece of film writing. Entertaining, saucy, and incisive, this is irresistible reading for every film fan.
PUBLISHERS WEEKLY
Douglas Sirk's film Imitation of Life sparks another beguiling celebration of Old Hollywood for Staggs, author of All About "All About Eve." Staggs sections the 1959 melodrama's subplots into a campy "blonde side" (Lana Turner and Sandra Dee as a Broadway star and her daughter, battling over a man), and a tragic "dark side" (Juanita Miller and Susan Kohner as a black maid and the light-skinned daughter who repudiates her). Refracting themes of racial anxiety, confused identity and the mutual wounds parents and children inflict through Sirk's subtly ironic direction, the movie, Staggs writes, is "a florid valentine with a death's-head where Cupid ought to be." Staggs's luxuriously digressive account ranges far beyond the featured attraction. Drawing on chatty interviews with those who worked on or in the film, he profiles studio executives, stars and makeup men alike, assesses their oeuvre and gossips about their scandals, and takes extraneous potshots at everything from modern-day starlets ("nasal-voiced and rather dim overall") to the Catholic Church ("a monolithic theocracy verging on fascism"). Staggs is an often incisive critic, but one who leaves himself raptly open to the emotional impact of movies; he shows readers how compelling Hollywood's imitation of life can be.