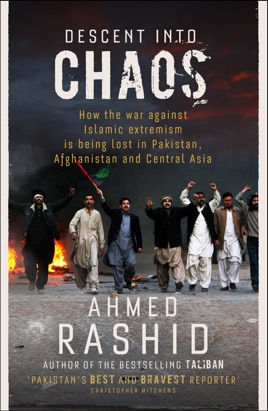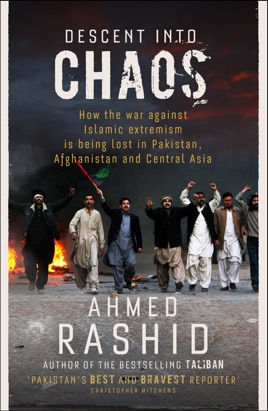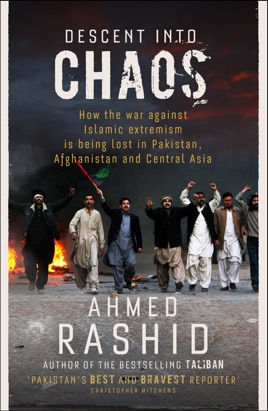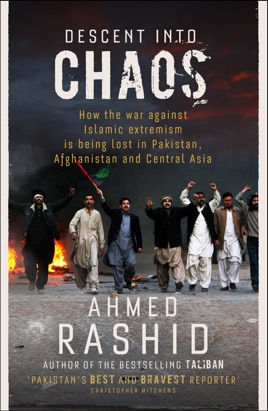 Descent into Chaos
How the War Against Islamic Extremism is Being Lost in Pakistan, Afghanistan and Central Asia
Descrizione dell'editore
Since 9/11, the war in Afghanistan and the invasion of Iraq, the West has been fighting a 'War on Terror', through force and through the building of new societies in the region. In this clear and devastating account, with unparalleled access and intimate knowledge of the political players, Descent into Chaos chronicles our failure.

Having reported from central Asia for a quarter of a century, Ahmed Rashid shows clearly why the war in Iraq is just a sideshow to the main event. Rather, it is Pakistan, Afghanistan, and the five Central Asian states that make up the crisis zone, for it is here that terrorism and Islamic extremism are growing stronger.

Documenting with precision how intimately linked Pakistan is with the Taliban and other extremist movements, while remaining the US's main ally in the region, Rashid brings into focus the role of many regional issues in supporting extremism, from nuclear programmes to local rivalries, ineffectual peace-keeping to tyrannical rulers. For Rashid, at the heart of the failure in Iraq is the US's refusal to accept the need to build nations.

Ambitious and urgent, analyzing events, policies and personalities across the largest landmass in the world, Descent into Chaos chronicles with chilling accuracy why Islamic extremism is now stronger than ever.
PUBLISHERS WEEKLY
Long overshadowed by the Iraq War, the ongoing turmoil in Afghanistan and Central Asia finally receives a searching retrospective as Rashid (Taliban) surveys the region to reveal a thicket of ominous threats and lost opportunities in Pakistan, a rickety dictatorship colludes with militants, and Afghanistan s weak government is besieged by warlords, an exploding drug economy and a powerful Taliban insurgency. The author blames the unwillingness of American policymakers to shoulder the burden of nation building. According to Rashid, the U.S. invaded Afghanistan and subsequently refused to commit the forces and money needed to rebuild it; instead the U.S. government made corrupt alliances with warlords to impose a superficial calm, while continuing to ignore the Pakistani government s support of the Taliban and the other Islamic extremists who have virtually taken over Pakistan s western provinces. With his unparalleled access to sources I constantly berated Karzai for his failure to understand the usefulness of political parties Rashid is an authoritative guide to the region s politics and his is an insightful, at times explosive, indictment of the U.S. government s hand in the region s degeneration.