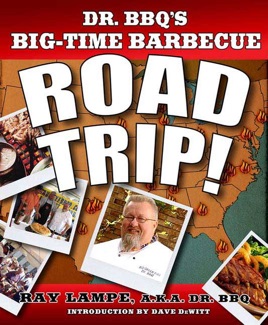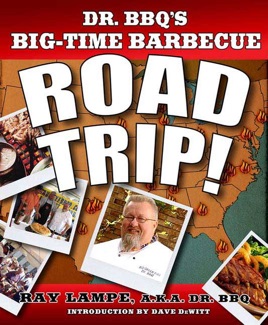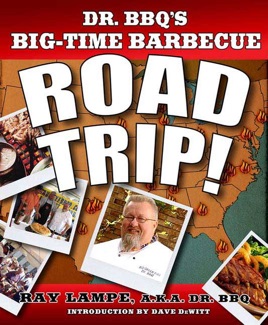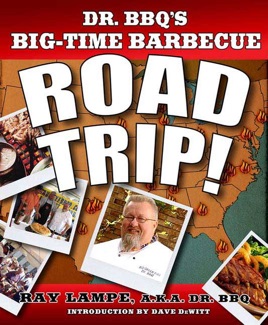 Dr. BBQ's Big-Time Barbecue Road Trip!
Descrizione dell'editore
From pork butts to brisket, New Mexico to Tennessee, Ray Lampe, A.K.A. "Dr. BBQ," has traveled the barbecue circuit and back again—and lived to tell his tale of a never-ending barbecue road trip that practically drips with tangy goodness! In "Dr. BBQ's Big-Time Barbecue Road Trip!," Lampe gives hungry readers throughout the U.S. the real deal on where to find barbecue to meet every craving, whether traveling the back roads or heading to the joint down the street. Filled with juicy regional recipes, crazy characters, and funny stories, this is one road trip not to be missed!
It's time to eat with your hands (don't forget the paper towels!) with such mouth-watering recipes as:
--Kansas City Style Brisket and Burnt Ends
--Smoked Cornish Hens Cozy Corner Style
--Barbecued Mutton ala Owensboro, Kentucky
--Beef Ribs in the Style of Powdrell's BBQ
--And much more!
Written with the robust DR. BBQ flare, "Dr. BBQ's Big-Time Barbecue Road Trip!" is part cookbook, part witty travelogue, and part guidebook adventure—but all barbecue, all the time!
PUBLISHERS WEEKLY
In this wildly uneven tome, veteran barbecue fiend Lampe, aka Dr. BBQ (Barbecue All Year Long, Big-Time Barbecue) crosses the country to explore local variations in low-and-slow cooking. Divided by region (Kansas City, Texas, the East, etc), Lampe offers reviews of and recipes for local specialties like Smoked Bologna and Barbecue Spaghetti, both from Memphis, as well as a Wisconsin cream soda-based barbecue sauce and Massachusetts Franken-Chicken. These culinary curiosities carry the book, along with anecdotes that provide tips and dispel myths (like common notions about sauceless 'que in Texas). Though more scrapbook than guide, there are enough recipes for dry rubs and sauces to get most barbecuers through a season. Other dishes, however, vary in their appeal; North Carolina Cheesy Cabbage is a gag-inducing smoked concoction of cheese, sausage, cabbage and half a squeeze bottle of Parkay margarine; Lampe's own Alamo Pie, a cross between a quesadilla and a s'more, makes one pause. Still, Lampe's method of smoking two pork butts simultaneously is a winner, and there is more than enough variation in these pages to stave off boredom. Though far from definitive, this book serves up regional quirks and curiosities will appeal to BBQ completists and culinary historians.