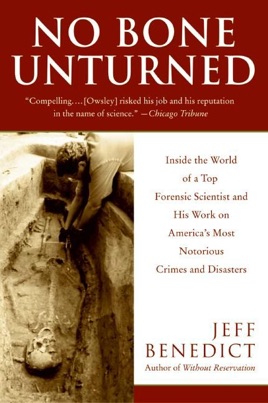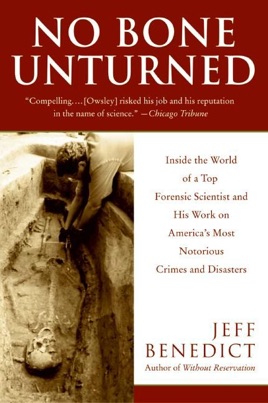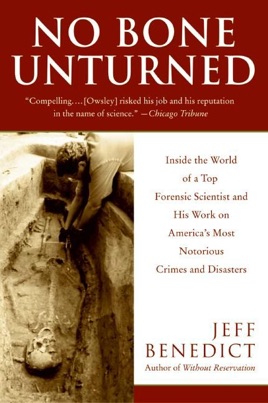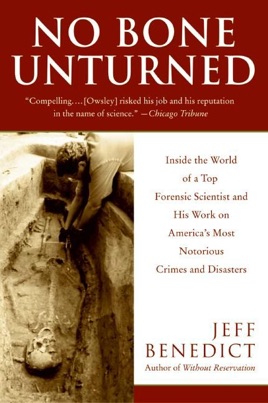 No Bone Unturned
Inside the World of a Top Forensic Scientist and His Work on America's Most Notorious Crimes and Disasters
Descrizione dell'editore
A curator for the Smithsonian Museum of Natural History, Doug Owsley painstakingly rebuilds skeletons, helping to identify them and determine their cause of death. He has worked on several notorious cases -- from mass graves uncovered in Croatia to the terrorist attacks on the Pentagon -- and has examined historic skeletons tens of thousands of years old. But the discovery of Kennewick Man, a 9,600-year-old human skeleton found along the banks of Washington's Columbia River, was a find that would turn Owsley's life upside down.

Days before Owsley was scheduled to study the skeleton, the government seized it to bury Kennewick Man's bones on the land of the Native American tribes who claimed him. Along with other leading scientists, Owsley sued the U.S. government over custody. Concerned that knowledge about our past and our history would be lost forever if the bones were reburied, Owsley fought a legal and political battle for six years, putting everything at risk, jeopardizing his career and his reputation.
PUBLISHERS WEEKLY
As the title implies, this is two books in one. The first chronicles the fascinating scientific sleuthing of Smithsonian forensic anthropologist Doug Owsley, one of the world's leading experts in the interpretation of human skeletons and bone fragments. Investigative journalist Benedict (Without Reservation, etc.) follows Owsley as he flies into a dangerous paramilitary-controlled area in Guatemala to recover bone fragments that will enable him to identify the remains of a murdered journalist; into the charnel house that had been the Branch Davidian compound at Waco, where he identifies infants and children blown apart when the compound was destroyed; and into the archives at the Jamestown Colony, where Owsley correctly identifies a skeleton as belonging to an African-American, thus establishing that whites and blacks had lived together in America from the very earliest English settlement. The second half of the book chronicles Owsley and other scientists' legal battle to stop the government from turning over the controversial 9,000-year-old remains of the skeleton known as Kennewick Man, found in Washington State, to Native American groups, thus denying anthropologists an opportunity to study them. The book is a fast and exciting read up to the legal battle, where Benedict's recreation of the courtroom confrontations and behind-the-scenes maneuvering slows the pace considerably. This survey of Owsley's career will appeal to both science and legal buffs looking for a good weekend read. 8 pages of b&w photos not seen by PW.