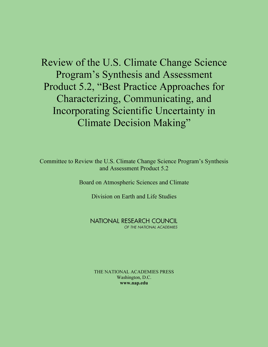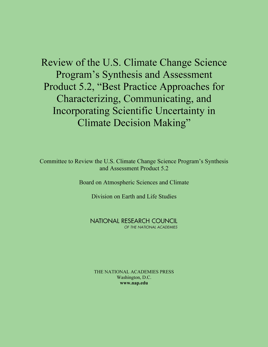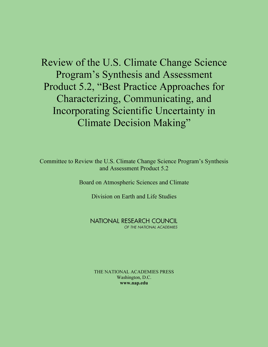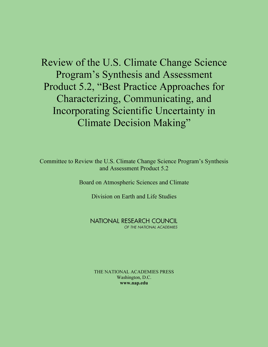 Review of the U.S. Climate Change Science Program's Synthesis and Assessment Product 5.2, "Best Practice Approaches for Characterizing, Communicating, and Incorporating Scientific Uncertainty in Climate Decision Making"
Descrizione dell'editore
This report reviews the U.S. Climate Change Science Program's new draft assessment product on characterizing and communicating uncertainty information for climate change decision making, one of 21 climate change assessment products that the program is developing to meet the requirements of the 1990 Global Change Research Act. Although the draft assessment is effective in discussing methods of characterizing uncertainty, it falls short in several ways. It is written for researchers involved in assessment efforts and will likely be of use to them, but does not address other key audiences, particularly policymakers, decision-makers, and members of the media and general public. In addition, it does not assess the full range of "best practice approaches" for characterizing, incorporating, and communicating uncertainty. These weaknesses were due in part to a change in the prospectus after the process had begun to include new target audiences and a different scope of work. It will take a substantial revision of the current draft or production of a companion document, both requiring additional authors, to address these issues.