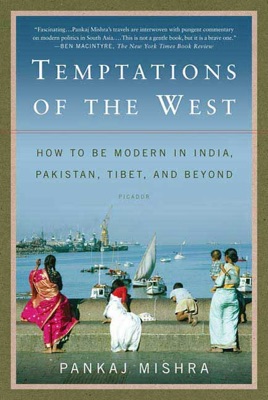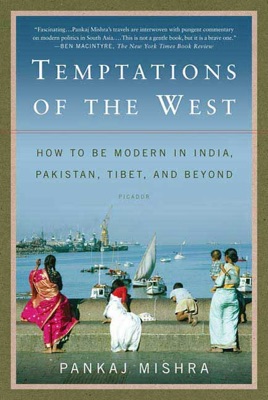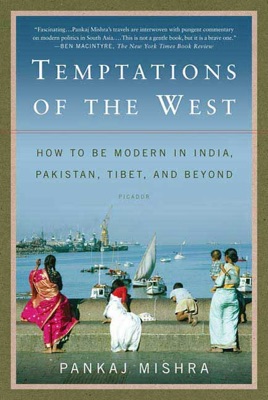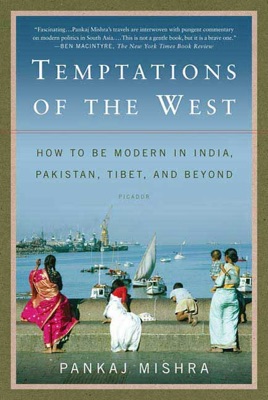 Temptations of the West
How to Be Modern in India, Pakistan, Tibet, and Beyond
Descrizione dell'editore
A vivid, often surprising account of South Asia today by the author of An End to Suffering

In his new book, Pankaj Mishra brings literary authority and political insight to bear on travels that are at once epic and personal. Traveling in the changing cultures of South Asia, Mishra sees the pressures—the temptations—of Western-style modernity and prosperity, and teases out the paradoxes of globalization. A
visit to Allahabad, birthplace of Jawaharlal Nehru, occasions a brief history of the tumultuous post-independence politics Nehru set in motion. In Kashmir, just after the brutal killing of thirtyfive Sikhs, Mishra sees Muslim guerrillas playing with Sikh village children while the media ponder a (largely irrelevant) visit by President Clinton. And in Tibet Mishra exquisitely parses the situation whereby the Chinese government—officially atheist and strongly opposed to a free Tibet—has discovered that Tibetan Buddhism can "be packaged and sold to tourists."
Temptations of the West is a book concerned with history still in the making—essential reading about a conflicted and rapidly changing region.
PUBLISHERS WEEKLY
Mishra eloquently expresses his indignation at folly and injustice in these eight travelogues and profiles illuminating the challenge of Western-style globalization in South and Central Asia, where the pull of the West is countered by the politics of nationalism. In "Allahabad: The Nehrus, the Gandhis, and Democracy," Mishra weaves bitter commentary on the postcolonial dynasties into his observations of the "uneven" process of democracy at work during the 2000 elections in the "decaying" North India city of Allahabad. Mishra draws a complex portrait of successful Bollywood filmmaker Mahesh Bhatt in "Bollywood: India Shining," whom Mishra is prepared to find reprehensible but comes to afford grudging respect. Mishra brings the same eye for character to "Kashmir: The Cost of Nationalism," about the brutal "cycle of retribution" between Muslims and Hindus in the contested region. On meeting a pro-India renegade commander who epitomizes an "unthinking preference for violence and terror," Mishra watches the man's "movie star glamour and... brute power" fall away as the commander demands a "free hand" in dealing with Muslim guerrillas. These instances of vivid description and personal reaction provide moments of clarity in this dense, well-written book (after An End to Suffering).