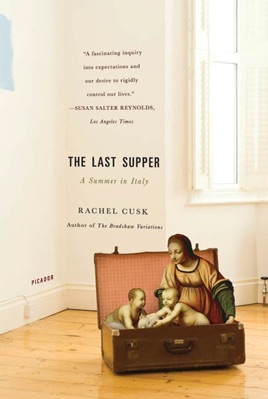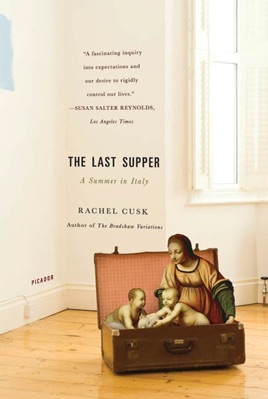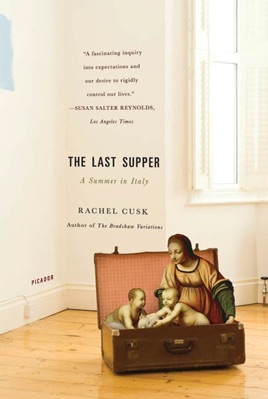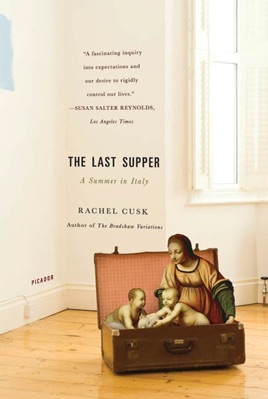 The Last Supper
A Summer in Italy
Descrizione dell'editore
A vivid and elegant account of a family's season abroad by one of our finest contemporary authors

Casting off a northern winter and an orderly life, a family decides to sell everything and go to Italy to search for art and its meanings, for freedom from routine, for a different path into the future. The award-winning writer Rachel Cusk describes a three-month journey around the Italy of Raphael and rented villas, of the Piero della Francesca trail and the tourist furnace of Amalfi, of soccer and the simple glories of pasta and gelato. With her husband and two children, Cusk uncovers the mystery of a foreign language, the perils and pleasures of unbelonging, and the startling thrill of discovery -- at once historic and intimate.

Both sharp and humane in its exploration of the desire to travel and to escape, of art and its inspirations, of beauty and ugliness, and of the challenge of balancing domestic life with creativity, The Last Supper is an astonishing memoir.
PUBLISHERS WEEKLY
English novelist Cusk (Arlington Park) delivers a relatively humorless account of traveling with her husband and two children over three warm months in Italy, from Tuscany to Naples and Rome. She was in search of beauty, because she felt afflicted by England's bland obtuseness nurtured by a cold climate and unappetizing food, and felt Italy's pull through the characters in Tintoretto's painting The Last Supper. Driving through Italy, the family (her husband is mentioned only once; thereafter he is only part of the collective we ) stayed longest in Arezzo, a pastoral spot in eastern Tuscany, where Cusk found herself on a trail named after the 15th-century painter Piero della Francesca; she felt herself on the edge of an ocean of knowledge that required complete immersion. Armed with Vasari's Lives of the Artists, she trekked to find these early Renaissance works of art, many reproduced here (as well as the family's own picturesque snapshots) and records her sympathetic impressions; of Cimabue's tremendously moving portrait of St. Francis, she writes what could also be the artist's visionary declaration: I am nothing. I am everything. Her observations of the ex-pat community and foreign tourists are critical and grumpy, and the last leg, through Pompeii and Rome, feels anticlimactic.