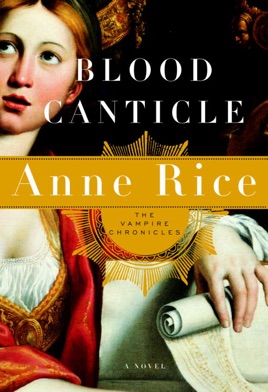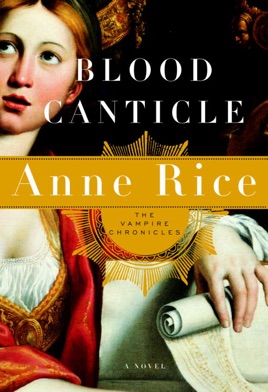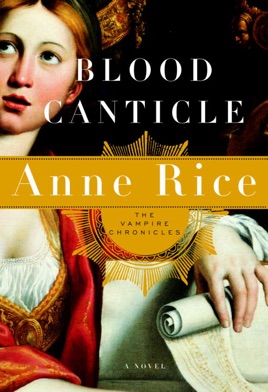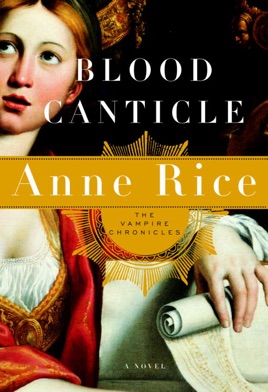 Blood Canticle
The Vampire Chronicles
発行者による作品情報
Anne Rice continues her astonishing Vampire Chronicles in a new novel that begins where Blackwood Farm left off — and tells the story of Lestat's quest for redemption, goodness, and the love of Rowan Mayfair.

Welcome back to Blackwood Farm. Here are all of the brilliantly conceived characters that make up the two worlds of vampires and witches: Mona Mayfair, who's come to the farm to die and is brought into the realm of the undead; her uncle, Julian Mayfair, guardian of the family, determined to forever torment Lestat for what he has done to Mona; Rowan Mayfair, brilliant neurosurgeon and witch, who finds herself dangerously drawn to the all-powerful Lestat; her husband, Michael Curry, hero of the Mayfair Chronicles, who seeks Lestat's help with the temporary madness of his wife; Ash Templeton, a 5,000-year-old Taltos who has taken Mona's child; and Patsy, the country-western singer, who returns to avenge her death at the hands of her son, Quinn Blackwood. Delightfully, at the book's centre is the Vampire Lestat, once the epitome of evil, now pursuing the transformation set in motion with Memnoch the Devil. He struggles with his vampirism and yearns for goodness, purity and love, as he saves Patsy's ghost from the dark realm of the Earthbound, uncovers the mystery of the Taltos and unselfishly decides the fate of his beloved Rowan Mayfair.

A story of love and loyalty, of the search for passion and promise, Blood Canticle is Anne Rice at her finest.
PUBLISHERS WEEKLY
For her 25th fan-pleasing outing, Rice reunites some of her most popular creations and, for the first time since Memnoch the Devil (1995), lets the Vampire Lestat "write" the book. Taking up where last year's Blackwood Farm ended, the now-doppelg nger-free Quinn Blackwood and Lestat save Quinn's true love, the witch Mona Mayfair, from certain death by making her an immortal. In his effort to attain sainthood, Lestat must deal with a lot of metaphysical angst. The opulent Blackwood estate and its spooky swamps, as well as New Orleans and a Caribbean isle, provide the settings for many elegant costume changes as the exquisite vampiric triumvirate gleefully suck several deserving victims dry and lay waste to dozens of a drug lord's minions. The vampirisation of young Mona, a true child of our times, gives Rice a dynamic new vampire personality with whom to play. Writing as if her blood-inked quill were afire, Rice seems truly possessed by her Brat Prince of darkness as she races through the story. She sometimes slights members of the vast supporting cast, both dead and alive, but neatly ties up all their loose ends. The complete unification of the Mayfair witch saga with that of the Vampire Chronicles provides either a befitting end or a new beginning for the Queen of the Vampires.