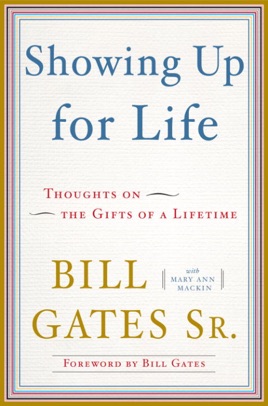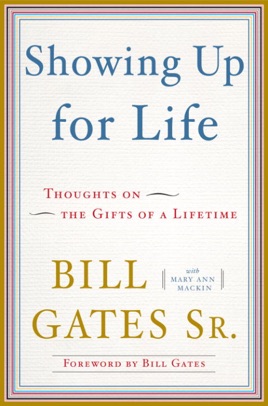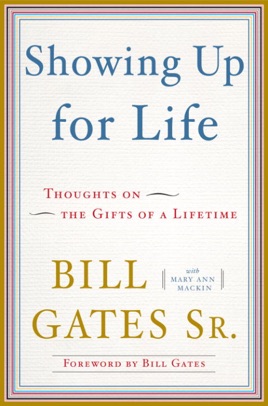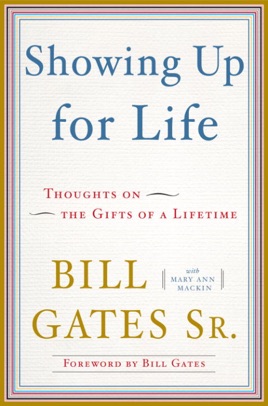 Showing Up for Life
Thoughts on the Gifts of a Lifetime
発行者による作品情報
A heartfelt, deeply personal book, Showing Up for Life shines a bright light on the values and principles that Bill Gates Sr. has learned over a lifetime of "showing up"—lessons that he learned growing up during the Great Depression, and that he instilled in his children and continues to practice on the world stage as the co-chair of the Bill & Melinda Gates Foundation.

Through the course of several dozen narratives arranged in roughly chronological fashion, Gates introduces the people and experiences that influenced his thinking and guided his moral compass. Among them: the scoutmaster who taught him about teamwork and self reliance; and his famous son, Trey, whose curiosity and passion for computers and software led him to ultimately co-found Microsoft. Through revealing stories of his daughters, Kristi and Libby; his late wife, Mary, and his current wife, Mimi; and his work with Nelson Mandela and Jimmy Carter, among others, he discusses the importance of hard work, getting along, honoring a confidence, speaking out, and much more.

Showing Up for Life translates one man's experiences over fourscore years of living into an inspiring road map for readers everywhere.

As Bill Gates Sr. puts it:

I'm 83 years old. Representing the Bill & Melinda Gates Foundation and everyone who is a part of it has given me the opportunity to see more of the world and its rich possibilities than most people ever do. I never imagined that I'd be working this late in life, or enjoying it so much.
PUBLISHERS WEEKLY
Gates, attorney, philanthropist and father of the Microsoft scion, shares thoughts and family memories in this warm collection of short essays. Counting his children-Kristi, Libby, and son Bill--among his proudest achievements, Gates stays close to home and largely abstains from name dropping, though the Gates keep some impressive company (Gates prizes a photograph of himself, Nelson Mandela and Jimmy Carter at the Zola Clinic in South Africa). With a conversational tone, Gates enumerates his tenets for successful life-hard work, generosity and curiosity-along with what he's learned from people like his scoutmaster Dorm Braman, his son Bill, his late wife, Mary, and his current wife, Mimi, as well as friends from the Centers for Disease Control and the U.S. government. Along with some impressive moments from exotic locations, such as his many trips to Africa, Gates's cascade of small, private moments build to an impressive and very personal life survey.