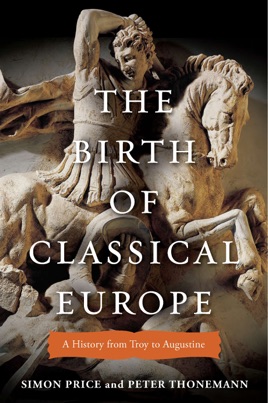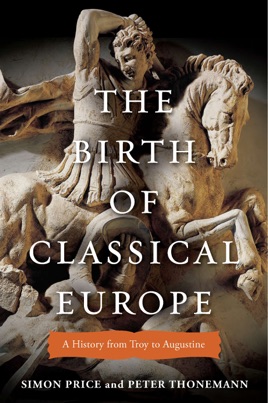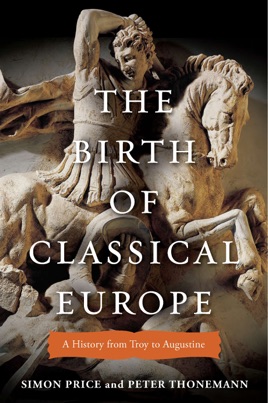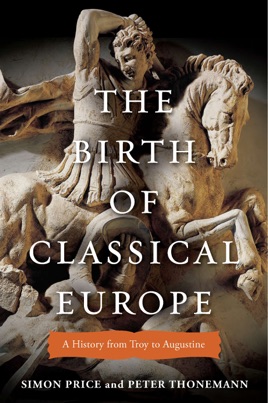 The Birth of Classical Europe
A History from Troy to Augustine
発行者による作品情報
An innovative and intriguing look at the foundations of Western civilization from two leading historians; the first volume in the Penguin History of Europe

The influence of ancient Greece and Rome can be seen in every aspect of our lives. From calendars to democracy to the very languages we speak, Western civilization owes a debt to these classical societies. Yet the Greeks and Romans did not emerge fully formed; their culture grew from an active engagement with a deeper past, drawing on ancient myths and figures to shape vibrant civilizations. 

In The Birth of Classical Europe, the latest entry in the much-acclaimed Penguin History of Europe, historians Simon Price and Peter Thonemann present a fresh perspective on classical culture in a book full of revelations about civilizations we thought we knew. In this impeccably researched and immensely readable history we see the ancient world unfold before us, with its grand cast of characters stretching from the great Greeks of myth to the world-shaping Caesars. A landmark achievement, The Birth of Classical Europe provides insight into an epoch that is both incredibly foreign and surprisingly familiar.
PUBLISHERS WEEKLY
Price and Thonemann, both historians of ancient Greece and Rome (Price is currently at Oxford University, Thonemann taught there previously), have created a multidisciplinary study with emphasis on three themes: memory (including the ancient Greeks' and Romans' memory of their own past); communal identity as defined by the ancients; and changing definitions of what constitutes "Classical." The book is saved from excessive, and specialized, detail in its first half by the frequent use of well-placed vignettes that enliven the text with fascinating anecdotal background. Covering two millennia, the book begins with the myth of Europa, and the authors traverse the distance from the mysterious Minoans to the Greeks, with appropriate attention to Hellenism and on to the Romans of the early Latin kingdom, the republic, and the establishment of the empire. Maps, diagrams, building plans, and illustrations are used effectively, and the narrative becomes truly enjoyable in the book's second half, especially regarding the Roman settlement of Britain. A coda describing the later history of the Roman Empire wisely details the competition among religions and the extraordinary impact of militant belief on politics, culture, and civilization in the West.
Simon Price & Peter Thonemannの他のブック
すべて見る