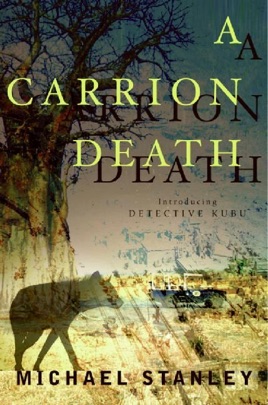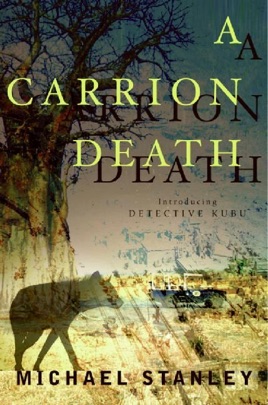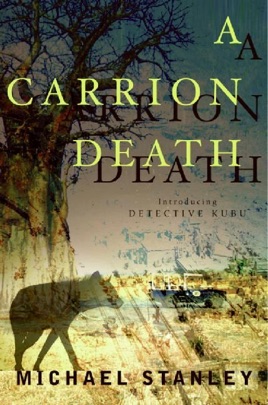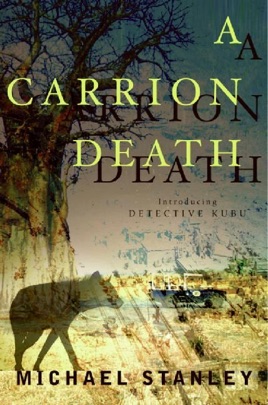 A Carrion Death
Introducing Detective Kubu
Publisher Description
Smashed skull, snapped ribs, and a cloying smell of carrion. Leave the body for the hyenas to devour—no body, no case.

But Kalahari game rangers stumble on the human corpse mid-meal. The murder wasn't perfect after all. Enter Detective David "Kubu" Bengu of the Botswana Criminal Investigation Department, an investigator whose personality and physique match his moniker, the Setswana word for hippopotamus—which is a seemingly docile beast, but one of the deadliest, and most persistent, on the continent.

Beneath a mountain of lies and superstitions, Kubu uncovers a chain of crimes leading to the most powerful figures in the country—cold-bloodedly efficient and frighteningly influential enemies who can make anyone who gets in their way disappear.
PUBLISHERS WEEKLY
This impressive debut from Stanley, the South African writing team of Michael Sears and Stanley Trollip, introduces overweight assistant superintendent David Bengu of the Botswana Police Department, whose nickname is, fittingly, Kubu (Setswanan for hippopotamus). In investigating the case of a partially consumed human body found in a remote area of a game reserve, Kubu keeps running across tangential links to Botswana Cattle and Mining, the country's largest company. As more people connected to the case turn up dead, Kubu realizes that multiple murder may be just the byproduct of a much more heinous crime. The intricate plotting, a grisly sense of realism and numerous topical motifs (the plight of the Kalahari Bushmen, diamond smuggling, poaching, the homogenization of African culture, etc.) make this a compulsively readable novel. Despite a shared setting with Alexander McCall Smith's No. 1 Ladies' Detective Agency series, this fast-paced forensic thriller will resonate more with fans of Patricia Cornwell's Kay Scarpetta.
More Books by Michael Stanley
See All