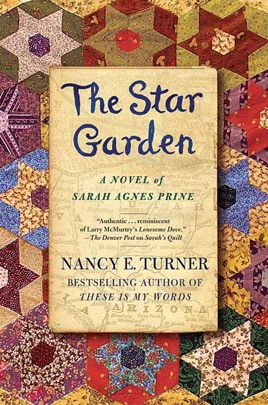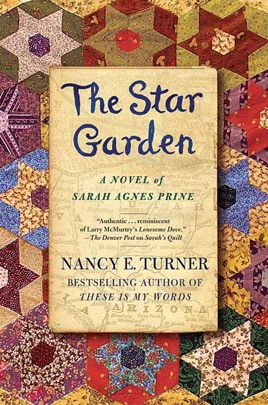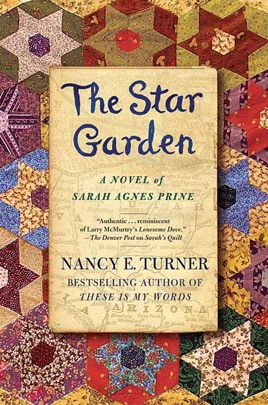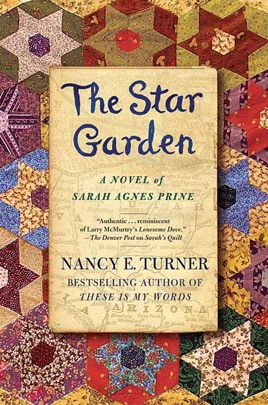 The Star Garden
A Novel of Sarah Agnes Prine
Publisher Description
From the bestselling author of These Is My Words comes this exhilarating follow-up to the beloved Sarah's Quilt. In the latest diary entries of pioneer woman Sarah Agnes Prine, Nancy E. Turner continues Sarah's extraordinary story as she struggles to make a home in the Arizona Territory.

It is winter 1906, and nearing bankruptcy after surviving drought, storms, and the rustling of her cattle, Sarah remains a stalwart pillar to her extended family. Then a stagecoach accident puts in her path three strangers who will change her life.

In sickness and in health, neighbor Udell Hanna remains a trusted friend, pressing for Sarah to marry. When he reveals a plan to grant Sarah her dearest wish, she is overwhelmed with passion and excitement. She soon discovers, however, that there is more to a formal education than she bargained for.
Behind the scenes, Sarah's old friend Maldonado has struck a deal with the very men who will become linchpins of the Mexican Revolution. Maldonado plots to coerce Sarah into partnership, but when she refuses, he devises a murderous plan to gain her land for building a railroad straight to Mexico. When Sarah's son Charlie unexpectedly returns from town with a new bride, the plot turns into an all-out range war between the two families.

Finally putting an end to Udell's constant kindnesses, Sarah describes herself as "an iron-boned woman." She wants more than to be merely a comfortable fill-in for his dead wife. It is only through a chance encounter that she discovers his true feelings, and only then can she believe that a selfless love has at last reached out to her. . . .
PUBLISHERS WEEKLY
Told in the form of a diary, Turner's third Sarah Agnes Prine novel is set in 1906 in the Arizona Territory, with 43-year-old Sarah widowed and living in a house built by the man she had refused to marry, Rudolfo Maldonado. Her former hired help, Rudolfo is now one of the richest and most unscrupulous men in the territory. Sarah, the mother of several grown boys and the center of her large clan, is being courted by her neighbor, Udell Hanna, and though she is attracted to him, she is not so sure she wants another husband. The novel bustles with a large cast and period western atmospherics. Turner also depicts a host of domestic and frontier dramas (family strife, concerns about bandits, border disputes). Sarah's independent streak and sometimes wily nature will endear her to contemporary readers. Part western, part romance, part imagined history of the evolution of American womanhood, the novel is well researched and manages to be at once entertaining and thoughtful.
More Books by Nancy E. Turner
See All