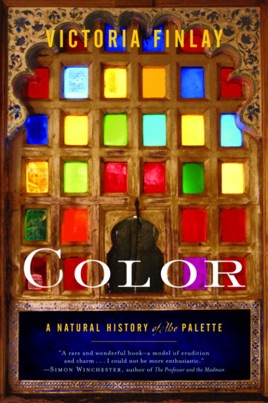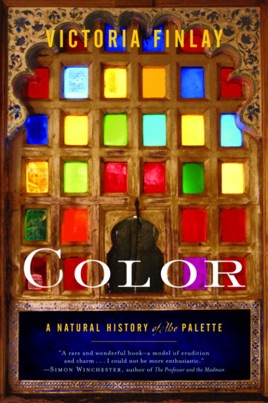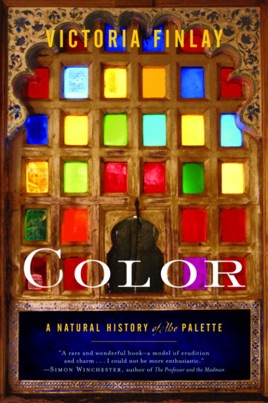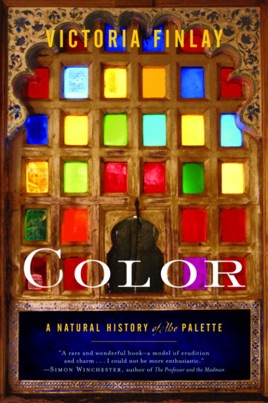 Color
A Natural History of the Palette
Descripción de editorial
In this vivid and captivating journey through the colors of an artist's palette, Victoria Finlay takes us on an enthralling adventure around the world and through the ages, illuminating how the colors we choose to value have determined the history of culture itself.

How did the most precious color blue travel all the way from remote lapis mines in Afghanistan to Michelangelo's brush? What is the connection between brown paint and ancient Egyptian mummies? Why did Robin Hood wear Lincoln green? In Color, Finlay explores the physical materials that color our world, such as precious minerals and insect blood, as well as the social and political meanings that color has carried through time.

Roman emperors used to wear togas dyed with a purple color that was made from an odorous Lebanese shellfish–which probably meant their scent preceded them. In the eighteenth century, black dye was called logwood and grew along the Spanish Main. Some of the first indigo plantations were started in America, amazingly enough, by a seventeen-year-old girl named Eliza. And the popular van Gogh painting White Roses at Washington's National Gallery had to be renamed after a researcher discovered that the flowers were originally done in a pink paint that had faded nearly a century ago. Color is full of extraordinary people, events, and anecdotes–painted all the more dazzling by Finlay's engaging style.

Embark upon a thrilling adventure with this intrepid journalist as she travels on a donkey along ancient silk trade routes; with the Phoenicians sailing the Mediterranean in search of a special purple shell that garners wealth, sustenance, and prestige; with modern Chilean farmers breeding and bleeding insects for their viscous red blood. The colors that craft our world have never looked so bright.
PUBLISHERS WEEKLY
Defining color is a simple matter visible light of a particular wavelength. Or is it? It turns out that the pigments and dyes responsible for hues have many remarkable characteristics, most of which we rarely ponder. Journalist Finlay's first book is a blend of travelogue and historical exploration about the myriad ways color takes on meaning for us, whether as a matter of aesthetics, economics, war or culture. The book has no overarching theme it's all byways, an approach that works. Insofar as there is a thesis, it is that visual expression falls just behind procreation and the search for food and shelter as a fundamental human activity; countless peoples, Finlay reports, rank color and art among their primary concerns. During her journey, both literal and literary, Finlay learns of many little-known tribes and historical curiosities: too-trusting Puritans purchasing cheaply dyed black clothes destined to turn orange in a matter of weeks; the rise and heartbreaking fall of the art of the Pintupi tribe in barren central Australia during the 1970s; and the once-supreme economic clout of indigo from Bengal to take just three examples among dozens. To delve into this book is to see the experimental, scientific side of the old masters and the artistic qualities of inventors and explorers. This is not a scientific work those interested in rods and cones should look elsewhere. Thanks to Finlay's impeccable reportorial skills and a remarkable degree of engagement, this is an utterly unique and fascinating read. Illus., maps.