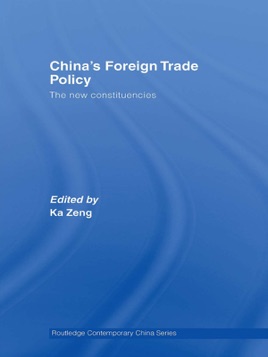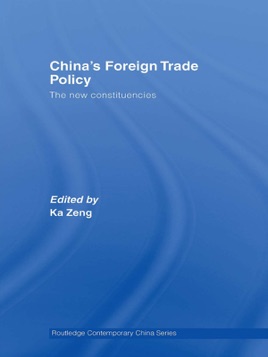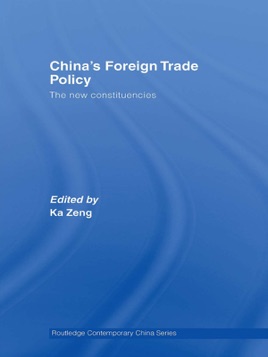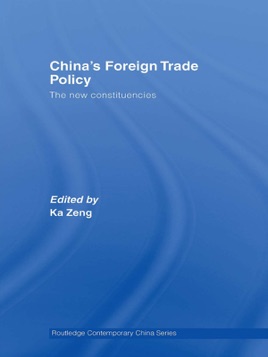 China's Foreign Trade Policy
The New Constituencies
Descripción de editorial
China's rise as a major trading power has prompted debate about the nature of that country's involvement in the liberal international economic order. China's Foreign Trade Policy sheds light on this complex question by examining the changing domestic forces shaping China's foreign trade relations.

Specifically, this book explores the evolving trade policymaking process in China by looking at:


China's WTO accession negotiation

China's bilateral trade disputes

The development of China's antidumping regime

China's emerging trade disputes in the WTO.


In addition, Ka Zeng examines how lobbying patterns in China are becoming more open and pluralistic, with bureaucratic agencies, sectoral interests, regional interests, and even transnational actors increasingly able to influence the process and outcome of China's trade negotiations.

Using case studies of China's trade disputes with its major trading partners, as well as China's participation in the dispute settlement process of the World Trade Organization, to present an in-depth analysis of China's trade relations, this book will appeal to students and scholars of international political economy, Chinese politics and foreign policy, and more generally Asian studies.