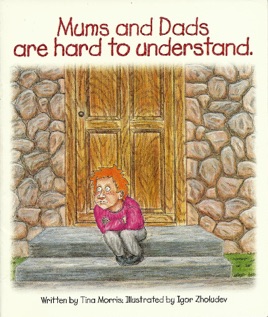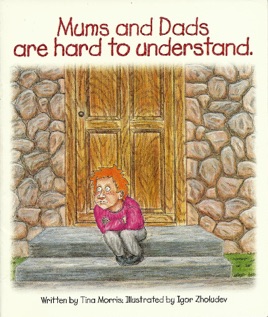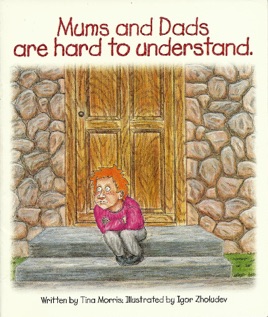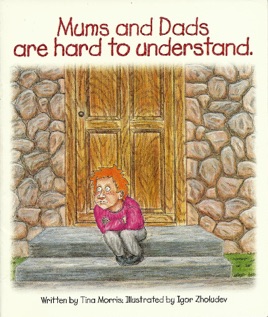 Mums And Dads Are Hard To Understand
Descripción de editorial
Tina Morris the author of the published hard copy book Mums and Dads Are Hard to Understand.

This book is a delightful creative playful rhyming language and quirky phrases, made this book a great success with its humor and rhyming storyline which captivated children, parents, school teachers, and many book stores.

The book was first published in New Zealand where Tina lived at the time of publication,
Mums and Dads Are Hard to understand marketing portfolio sold through well-known and reputable stores Toy World ,Nationwide Book Distributors. Landmark Education,Whitcoulls book stores and Whitcoulls Library,Paper Plus, Warehouse Stationary Book Stores, News Agent stores and many other outlets, University book shops throughout New Zealand was selling the book as a must have book for Primary School teachers classroom for the ages of 5yr to 8years,Purchased by The Macmillan Brown Library valued Mums And Dads Are Hard To Understand as a Significant children's book where by Macmillan Brown Library fully catalogued Mums And Dads Are Hard To Understand for posterity in a collection of Increasing significance to both NEW ZEALAND AND INTERNATIONAL SCHOLARS.

The book Mums And Dads Are Hard To Understand with its quirky engaging phrases and clever wordplay stunningly illustrated makes this book a fun to read aloud book children and adults will enjoy
The author Tina Morris has an up and coming new series of children's books that will be available in 2012 publishing in a set of three follow on books with each book follows the same appealing format, and thanks to adorable art and characters, the up and coming series is vibrant fun to read books is sure to fire up kids' creativity, playful rhyming language, enjoyable books for your children to read from an exuberant bright and breezy cheerful author.