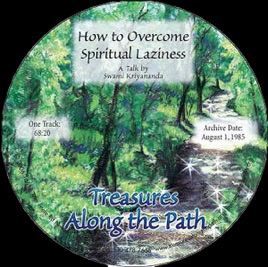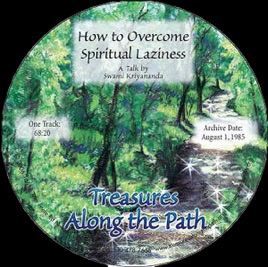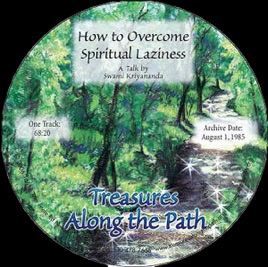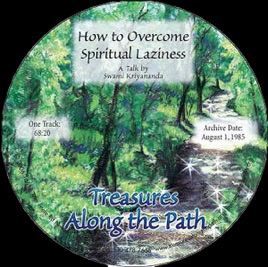 How to Overcome Spiritual Laziness: Treasures Along the Path (Unabridged)
Beschrijving uitgever
Swami Kriyananda states here that the basis of spiritual laziness lies in the fact that we have all evolved from states of relative unconsciousness. The Indian Scriptures say that God sleeps in the minerals, dreams in the plants, and begins to stir in the animals.
At the human level we finally have the potential to shake off the hypnotic effects of countless past incarnations. Laziness springs from an affinity to the states of relative unconsciousness to which we've been accustomed. We make spiritual progress when we move toward greater awareness and eventually become fully awake in God. In this class, Swami tells us the steps we must take to move toward that goal.

Treasures Along the Path produces a different talk by Swami Kriyananda every month. For more information about Treasures Along the Path, please visit www.treasuresalongthepath.org.