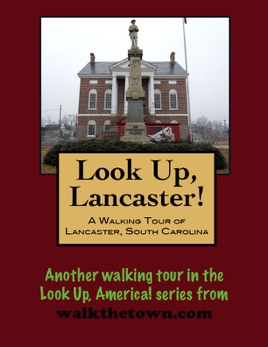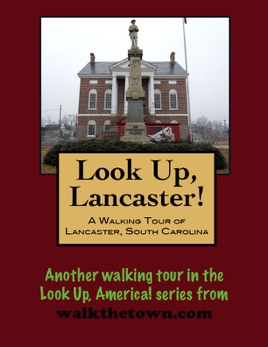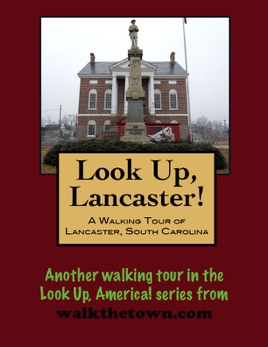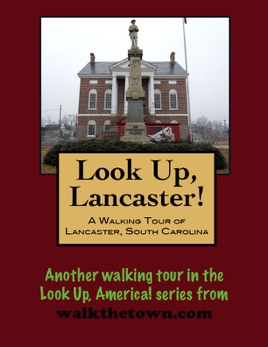 A Walking Tour of Lancaster, South Carolina
Beschrijving uitgever
There is no better way to see America than on foot. And there is no better way to appreciate what you are looking at than with a walking tour. This walking tour of Lancaster, South Carolina is ready to explore when you are. Each walking tour describes historical, architectural landmarks, cultural sites and ecclesiastic touchstones and provides step-by-step directions.

Every tour also includes a quick primer on identifying architectural styles seen on American streets.

This was long the land of the Catawba, Cherokee and Waxhaw Indians. In the 1750s Scotch-Irish immigrants from the northern colonies seeking inexpensive land and religious freedom began settling in the area. Many came from southern Pennsylvania and brought the Lancaster name, tracing back to the House of Lancaster in 15th-century England, with them. The House of Lancaster opposed the House of York in the legendary War of the Roses and the town still today claims the red rose, the traditional coat of arms of the House of Lancaster, as their emblem.

Shortly after arriving in 1759, one of those Scotch-irish immigrants gave birth to a son just south of the North Carolina border and South Carolina had its first - and only - native-born President of the United States, Andrew Jackson.

The first county court was held in the home of John Ingram, south of Heath Springs, but was later moved to Nathan Barr's Tavern. In 1795, a log courthouse was constructed on the corner of Main and Dunlap Streets; a two-story frame courthouse replaced it in 1802, and the town growing up around it was named Lancasterville. In the 1820s its two most important buildings - a new courthouse and jail - were designed by America's first native professional architect, Charlestonian Robert Mills.

Most of the early days in and around Lancaster were devoted to agricultural pursuits. During the Civil War, Union troops visited the town but did not burn it, apparently impressed with the local hospitality.
The fabric of the community changed dramatically with the arrival of Leroy Springs who founded Springs Cotton Mill in 1895, an industrial enterprise that grew to become the "largest textile plant in the world." Global in scope, Springs Industries shaped the fortunes of Lancaster and its citizens for more than 100 years.

The names Mills and Springs will be much in evidence during our walking tour of Lancaster which will begin at the county courthouse, where an arsonist's torch ended 180 years of continuous judicial service in 2008...