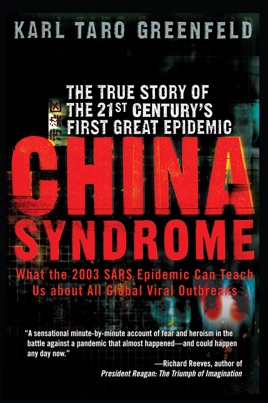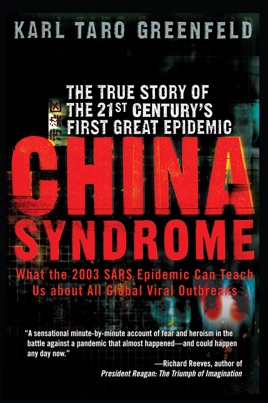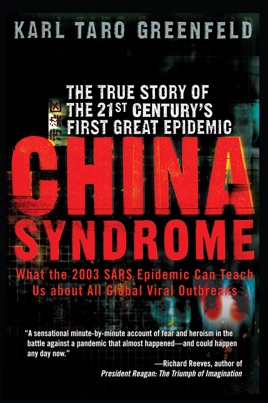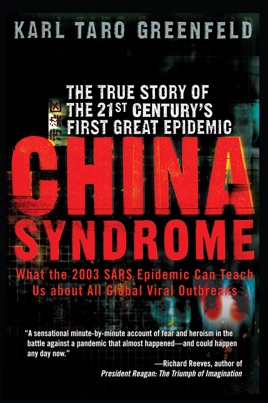 China Syndrome
The True Story of the 21st Century's First Great Epidemic
Beschrijving uitgever
"China Syndrome is a fast-moving, truth-is-stranger-than-fiction thriller that doubles as an excellent primer of emerging infections for scientists and laypeople alike. But that's not all. For readers more captivated by world politics than by microbiology, its chief strength, beyond the superb writing, is a detailed look at China's culture of secrecy in the throes of a global public health crisis."   — Los Angeles Times

When the SARS virus broke out in China in January 2003, Karl Taro Greenfeld was the editor of Time Asia in Hong Kong, just a few miles from the epicenter of the outbreak. After vague, initial reports of terrified Chinese boiling vinegar to "purify" the air, Greenfeld and his staff soon found themselves immersed in the story of a lifetime.

Deftly tracking a mysterious viral killer from the bedside of one of the first victims to China's overwhelmed hospital wards—from cutting-edge labs where researchers struggle to identify the virus to the war rooms at the World Health Organization headquarters in Geneva—China Syndrome takes readers on a gripping ride that blows through the Chinese government's effort to cover up the disease . . . and sounds a clarion call warning of a catastrophe to come: a great viral storm potentially more deadly than any respiratory disease since the influenza of 1918.
PUBLISHERS WEEKLY
Greenfeld's ground zero perspective on SARS he was editing Time Asia when the first rumors of a virulent disease sweeping mainland Chinese hospitals hit his desk brings reportorial immediacy to this chronicle of how epidemiologists realized that the cases of "atypical pneumonia" scattered throughout Asia were the initial wave of severe acute respiratory syndrome, a new strain of avian flu. Greenfeld's portraits present multiple angles on the story, such as a young man who falls sick after emigrating to the big city and a doctor who bravely volunteers to treat patients despite the huge risk of infection. The author also describes his own reactions while trying to keep his family and magazine staff safe in Hong Kong amid growing panic, and muses on how congested urban areas provide a perfect breeding ground for viruses. But he repeatedly returns to the most egregious factor in the disease's spread: the silence from (and outright suppression of information by) the Chinese government during the earliest stages of the epidemic. SARS could have been much worse, he warns, and we almost certainly will see its like again and for all the heroic struggles to contain the danger, his final prognosis is not a happy one.