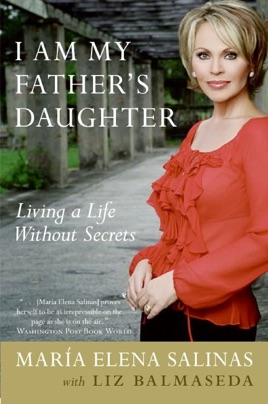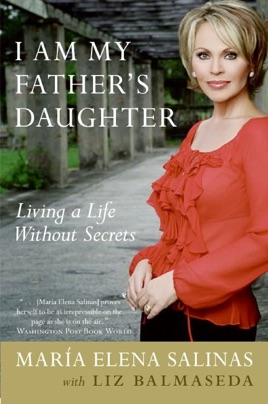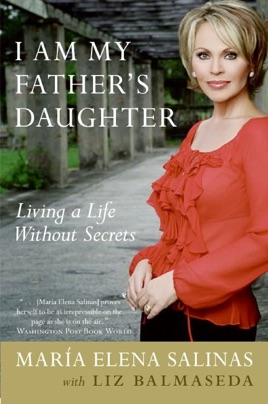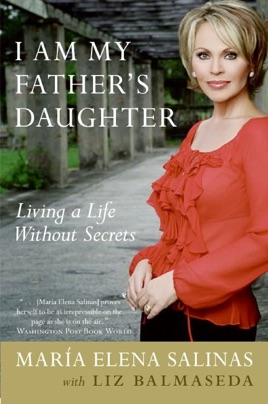 I Am My Father's Daughter
Living a Life Without Secrets
Publisher Description
Five nights a week, María Elena Salinas looks into a television camera and delivers the news to millions of television viewers. But when the newscast is over, she is like so many other women across the country: a wife and a mother, struggling to find balance between her personal and professional life. When María Elena accidentally discovers her recently deceased father had once been a Catholic priest, all she knew was suddenly thrown into question. Turning her investigative eye on herself for the first time, she begins a long, arduous journey for answers.

In I Am My Father's Daughter, María Elena tells the amazing story of her journey to the top amid her struggle to come to terms with family secrets. From her childhood in a poverty-stricken neighborhood of Los Angeles and her adolescent years spent working in a sweatshop, to her astonishing break into network television, along with her coverage of some of the world's major events and disasters, Salinas frames her life behind the camera in the same warm and straightforward tone that is her on-air trademark.
PUBLISHERS WEEKLY
When Salinas, a three-time Emmy-winning news anchor for Noticiero Univisi n, started working, in 1981, there weren't many minority women in positions of authority in the news business. At that time, most Spanish-language programming came from Mexico and didn't reflect the interests or perspectives of Hispanic-Americans. As Salinas recounts the story of her successful career, she credits her hard-working parents, straight-laced upbringing, willingness to try new things and largely on-the-job training in news reporting. Like other media memoirs (such as Andrea Mitchell's 2005 Talking Back), this one contains irresistible firsthand accounts of interviewing political celebrities, in this case Noriega, Pinochet, Fujimori and subcomandante Marcos. There's a second, more personal thread woven into the career story: Salinas's mission to discover the truth about her recently deceased father, who, it turns out, was a Catholic priest before marrying her mother. Although this quest never becomes a major plot, some passages from Salinas's father's writings are remarkable, particularly his 1944 letter to the U.S. Department of War declining to "sacrifice my life... the most esteemed human asset... to defend a system that... lacks a seal of kindness." This entry into the crowded memoir category would be a great graduation gift for a career-oriented young Latina.
More Books by Maria Elena Salinas & Liz Balmaseda
See All