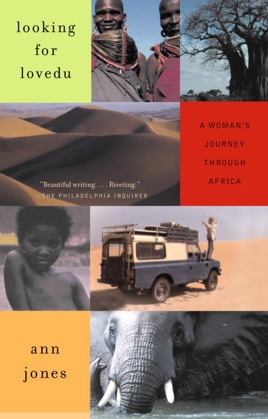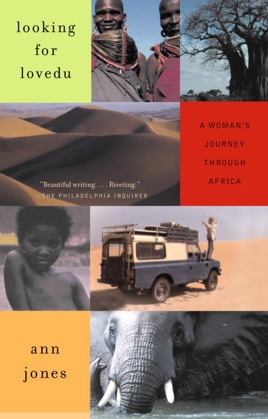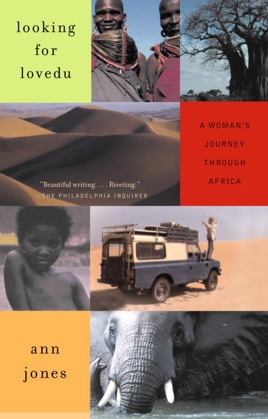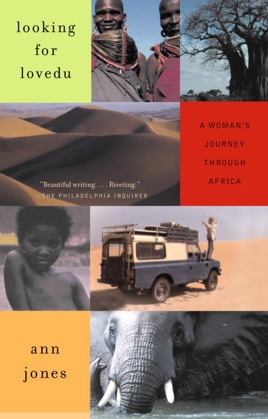 Looking for Lovedu
A Woman's Journey Through Africa
Descripción de editorial
The acclaimed adventure writer Ann Jones tells the story of her overland journey, with the British photographer Kevin Muggleton, from one end of Africa to the other. Their purpose: to reach the southernmost tip of the continent and find the Lovedu people, a legendary tribe guided by the "feminine" principles of compromise, tolerance, generosity, and peace. A tribe that was known for its use of skillful diplomacy instead of warfare, and was ruled by a wise and powerful magician, a great rainmaking queen--the inspiration for H. Rider Haggard's novel She.

Together Jones and Muggleton set out from England in a 1980 powder-blue army surplus Series III Land Rover. They hurry through France and Spain to Gibraltar and board an intercontinental ferry to North Africa. In Morocco they work a scam to circumvent government red tape, and travel on toward the first great challenge of the journey: the Sahara, where, despite dire warnings, they set out alone, through roadless shifting dunes, across the great apricot-colored expanse of desert.

Jones tells how they ferry across the river into Senegal and come upon the Île de Saint-Louis, the first French settlement in West Africa. She describes how they beat their way through trackless bush to Bamako, the capital of Mali, on the Niger River, as their vehicle begins to disintegrate, and how they speed southward through once-prosperous Côte d'Ivoire and pause to visit the full-scale replica of Rome's Saint Peter's Basilica, built by the then-president of Côte d'Ivoire at a cost of 360 million of his own dollars. In Ghana they explore a fort from which slaves were shipped to the New World. They hurry through Togo and Benin to Nigeria, where they are harassed by omnipresent soldiers in the uneasy aftermath of the execution of the author Ken Saro-Wiwa and other political dissidents. In Cameroon they meet the fon of Chobe and his chief female minister, Ya Wende, and visit the twenty-four wives of the fon of Nkwem.

As they continue the journey they battle malaria, try to reform two would-be robbers, sing Christmas carols with American missionaries, confront extornionist and dangerous Mobutu men, and come near collapse on Zaire's impassable muddy "roads." Finally, they pause to recuperate in a posh hotel, whose luxuries spell the end of their expedition together--the author rejecting modern comforts, her companion yearning for more.
Ann Jones writes of how she travels on in search of the Lovedu people: through Tanzania and Malawi and the Tete Corridor of Mozambique to the ruins of the once-magnificent city of Great Zimbabwe. She writes of crossing the Limpopo River into South Africa, where her long journey culminates in an audience with Modjadji V, Queen of the Lovedu.

Her book is an irrestistible roller-coaster ride through Africa--crowded with obstacles, beauty, maddening corruption, and marvelous people.
PUBLISHERS WEEKLY
Faced with the hardships of trans-African travel on a shoestring budget, how long can two ill-matched travelers maintain a cooperative relationship? According to adventure writer Jones, about as far as Zaire. Jones (Women Who Kill, etc.) and her companion, a brawny and intrepid British photographer, resolve to cross the African continent in a souped-up Land Rover, ostensibly on a mission to find the legendary Lovedu tribe of southern Africa. The Lovedu are organized as a matriarchal monarchy; their queen is a rainmaking, peace-loving diplomat. Jones's curiosity about the feminist society increases even as her companion grows more obsessed with the challenges of transit--greedy border guards, blistering heat, car trouble. She finds herself subject to the whims of a "petrol head," whose only interest is to press on across the deserts, mudslides and ravines that stand between him and the finish line. In Kenya, Jones frees herself of this masculine ballast and proceeds to Loveduland with female companions. Her account of her high-speed odyssey affords a startling glimpse of modern Africa; its conclusion in the woods of Loveduland gives the lighthearted exploit a deeper significance. Already at an age that most African women will not live to see, Jones is both a dauntless adventurer and a wise observer. Charming and well written, her story should be popular with readers interested in a woman's perspective on African exploration.