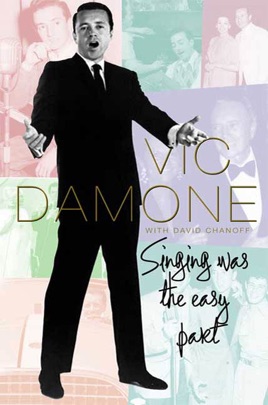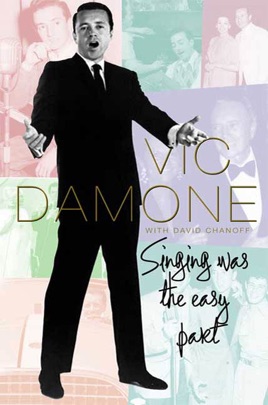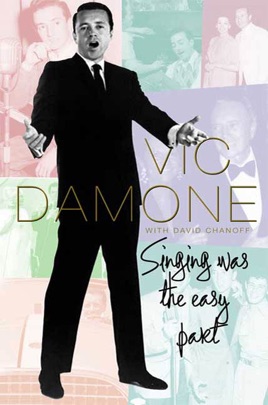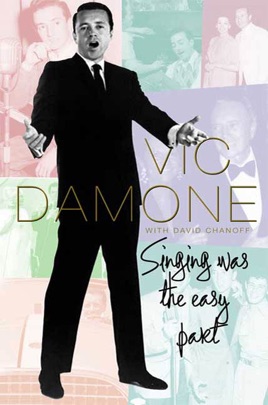 Singing Was the Easy Part
Descripción de editorial
Born Vito Farinola in Bensonhurst, Brooklyn in 1928, Vic worked as an usher at the fabled Paramount Theatre before realizing a dream by shooting to the top of the Billboard Chart in 1947 with his first hit "I Have But One Heart." He was mentored by everyone from Perry Como to Tommy Dorsey. Frank Sinatra praised his voice and became a friend for life, giving him advice on singing and women. Damone had one of the most successful careers ever had by an American pop singer and one of the most glamorous and exciting lives of any guy who lived while the Ratpack reigned.

• He was almost thrown out of the window of a New York City hotel by a mobster.
• He dated Ava Gardner, who got him drunk for the first time.
• He married glamorous Italian actress Ana Maria Pierangeli and later, Diahann Carroll.
• He appeared at the Sands Hotel during the glory days of Vegas and once took a nude chorus girl into the steam room where the Ratpack was relaxing.

In Singing Was the Easy Part, he talks frankly about his bankruptcy, his many marriages and his belief in God. It's a warm, funny, and inspiring memoir from one of America's greatest pop singers.
PUBLISHERS WEEKLY
One of the most enduring American pop music crooners, Damone, writing with Chanoff, tells his story in this straightforward, honest memoir by an ambitious boy from a middle-class Brooklyn Italian family, rising to fame on hit charts over a 60-year career. In his foreword, CNN talk host Larry King writes, "With a little better luck Vic would have classed right with Frank Sinatra. At that he is probably regarded one rung below, but it is a very short rung." As Damone tells it, he experienced it all he was a babe magnet with the creamy voice; a one-time Paramount usher, he had his life saved by Frank Sinatra; he dated Ava Gardner and Liz Taylor and married the beautiful actress Pier Angeli; he starred in several films, all this between gigs at Ciro's, Mogambo, the Copa and Vegas. Highlights of this celeb-laden book include dealing with a bigot in defense of boxing champ Sugar Ray Robinson, having mob chieftain Frank Costello save his life against a hateful capo and marrying singer Diahann Carroll. With many dramatic moments, this memoir complete with bold-faced names and mob stories makes for a delightful summer read.