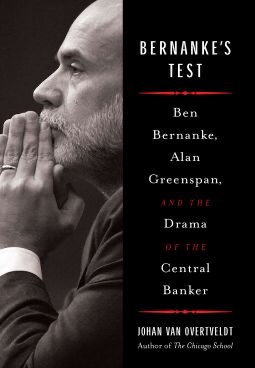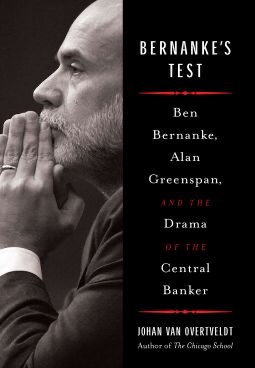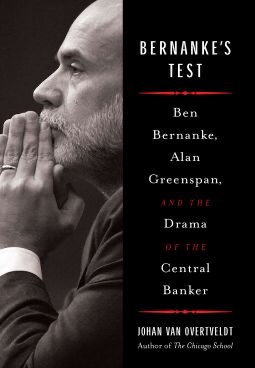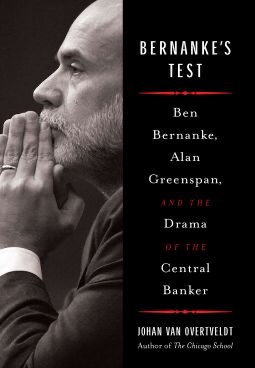 Bernanke's Test
Ben Bernanke, Alan Greenspan, and the Drama of the Central Banker
Publisher Description
The consensus on Alan Greenspan's performance as Fed chair used to be extremely positive, but more and more it's been called into question. Now, 2008 has seen Ben Bernanke in the eye of a storm that was created largely during Greenspan's tenure. His management of the bubble of all bubbles will be a decisive factor in whether this crisis will be limited in its impact on the real economy or whether it directly leads to a major recession. This is Bernanke's Test.

In examining the challenges facing Bernanke, author Johan Van Overtveldt reviews Greenspan's long record as Fed chair, as well as Ben Bernanke's career as an economist prior to replacing Greenspan. The book offers much-needed historical context by exploring the role and reach of the central banker, and how former Fed chairmen — Benjamin Strong, William McChesney Martin, Arthur Burns, and especially Paul Volcker — dealt with the same complex issues Bernanke faces today.
PUBLISHERS WEEKLY
Though a phrase like "the drama of the central banker" might once have drawn snickers, today the chairman of the Federal Reserve has become something of a star. This contemporary history, from the 1970s chairmanship of Paul Volcker on, provides an excellent introduction to the current financial crisis. Easy credit in the early-mid 2000s catalyzed the subprime mortgage debacle, but Dutch author and economist Van Overtveldt (The Chicago School) defends the Fed throughout, arguing that low interest rates kept Japanese-style deflation at bay. It's early for predictions, but Van Overtveldt portrays Bernanke as the man for the season: an academic focused on the Great Depression, Bernanke became a member of the Fed's Board of Governors in 2002. Though conventional, Bernanke's present approach-further cutting the federal funds rate to spur liquidity, keeping his hands off interest rates-and belief in regulation, set him apart from Greenspan, while his commitment to transparency and clear communication align him with the new administration. Anyone who wants to understand the role of the Fed in the current crisis will find this an accessible primer.
More Books by Johan Van Overtveldt
See All