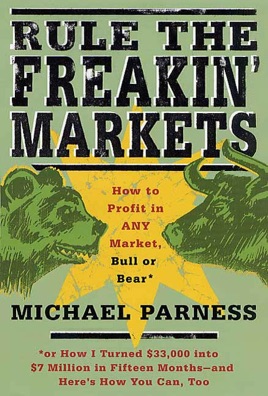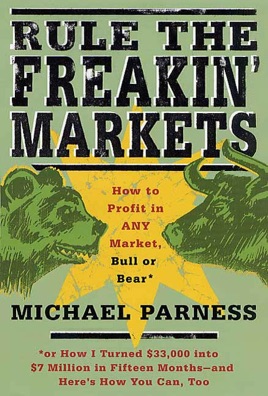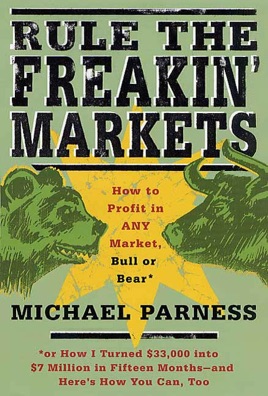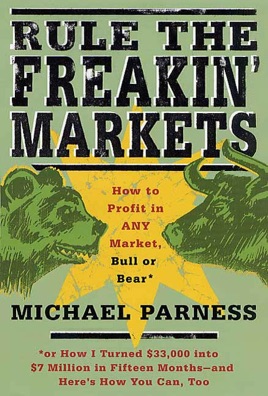 Rule the Freakin' Markets
How to Profit in Any Market, Bull or Bear
Publisher Description
In 1998, Michael Parness was a struggling playwright and screenwriter who was leaving the stability of his successful sports memorabilia business to write full-time. Following the advice of a stockbroker, he invested his nest egg of $150,000. But the October 1998 crash gutted his portfolio by 80% and his stocks failed to recover. With virtually no income and no financial cushion, he found himself in a tiny low-rent apartment with time to think about what had happened, and, eventually, enact financial revenge. In January 1999, he opened an online brokerage account and set out to get his money back. And in fifteen months, Michael Parness turned $33,000 into seven million dollars, started the online trading website
"Trend Fund" where thousands of traders Rule the Freakin' Markets with him, and had his life story optioned by a major Hollywood producer!

In Rule the Freakin' Markets, Michael Parness uses visual aids combined with practice exercises to show online traders and investors how to:
* Practice responsible trading techniques that maximize reward and limit risk
* Avoid the "7 deadly sins plus fear" that block success in the market
* Protect investments no matter what the market does
* Understand how market psychology drives daily and cyclical market moves
* Avoid the pitfalls of trading in cyberspace
* Recover and learn from significant losses
* Strategize and anticipate, rather than overreact or freeze when change occurs
* And finally, live full and satisfying lives as traders

With its lively tone and refreshing approach to trading and investing, Rule the Freakin' Markets is an essential guide for online traders and investors alike.
More Books by Michael Parness & Kirstin Peterson
See All