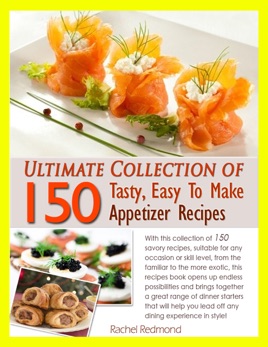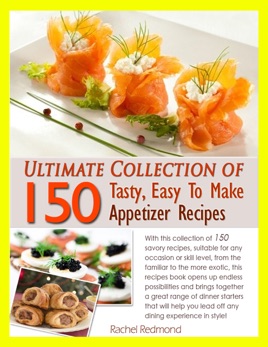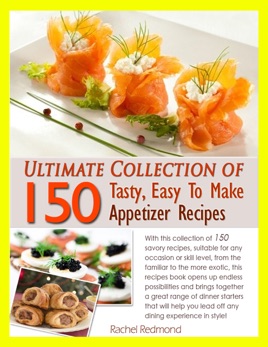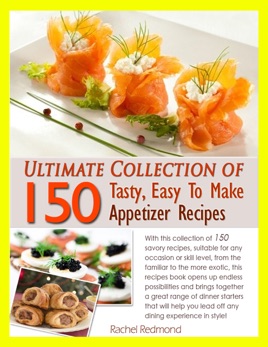 Ultimate Collection of 150 Tasty, Easy to Make Appetizer Recipes
Publisher Description
As the enticing beginning to any meal or as snacks for the big game, appetizers are the chance for a cook to show off their imagination and creativity. With a selection of 150 taste tempting recipes, suitable for any occasion or skill level – from the familiar to the more exotic – this appetizer recipes book opens up endless possibilities and brings together a great range of dinner starters that will lead off any dining experience in style.



This Appetizer Collection offers 150 authentic, savory recipes for appetizers like:



- Appetizer Egg Rolls

- Appetizer Ribs

- Baby Porcupine Appetizers

- Bacon Rollups

- Cheese Hooies

- Chimichangas De Papas

- Eggplant Caviar

- Escargots Bourguignonne

- Jicama En Escabeche

- Mushrooms Trifalati

- Chicken Spiedies

- Pickled Mushrooms

- Sicilian Eggplant Appetizer

- Stuffed Mushrooms with Crabmeat

- Zucchini Top Hats

- And, much, MUCH More!



This collection is the ultimate source of recipes for a world of appetizers. Surprise and delight your family and guests with these savory appetizers today!
More Books by Rachel Redmond
See All