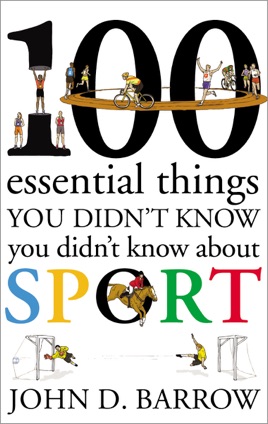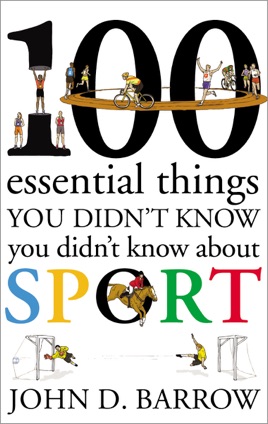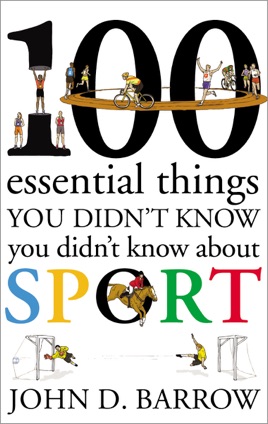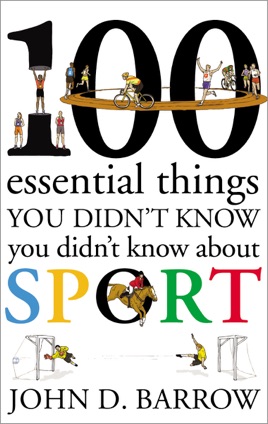 100 Essential Things You Didn't Know You Didn't Know About Sport
Utgivarens beskrivning
What can maths tell us about sports?

100 Essential Things You Didn't Know You Didn't Know About Sport sheds light on the mysteries of running, jumping, swimming and points scoring across the whole sporting spectrum. Whether you are a competitor striving to go faster or higher, or an armchair enthusiast wanting to understand more, this is a fascinating read with one hundred short pieces that range across a wide number of sports. Find out:

* Why high-jumpers use the Fosbury Flop,

* How fast Usain Bolt can ultimately run and how he could break his records without running any faster,

* Whether there is a limit to human performance,

* Who the strongest man or woman is, pound for pound,

* Why there are so many different scoring systems in sport,

* If a 100-kilogram mass weighs more in London than it does in Singapore,

* What the best strategy for taking football penalties is,

* What the effect of those banned skin-tight swimsuits are,

* Why golf balls are dimpled,

* And last, but not least, why does the bounce of a Superball seem to defy Newton's laws of motion.

Written for anyone interested in sport or simple maths, this book will enrich your understanding of sport and enliven your appreciation of maths.
PUBLISHERS WEEKLY
Barrow (Mathletics), a Cambridge University professor of mathematical sciences and the director of the Millennium Mathematics Project, delves into the many ways mathematics informs art, and more broadly, our daily lives. In concise two- to three-page chapters, Barrow alerts readers to the beauty of mathematics and demonstrates how ubiquitous mathematical concepts are in the world of art. His examples define the arts expansively: the mathematical formula for determining how many guards an art museum needs, why the resonant frequencies in a shower stall make you sound better when singing, and figuring out how long to cook a turkey based on its size. Many of Barrow's examples are within readers' usual frame of reference the shape of an egg, the formation of snowflakes but others are more esoteric, such as the math behind Piet Mondrian's rectangles. Barrow is well versed in mathematics and is fascinated by the topics, but he does not consistently provide accessible explanations. That said, even when he misses, Barrow successfully conveys the idea that mathematics provides a key to understanding both ordinary and extraordinary phenomena.