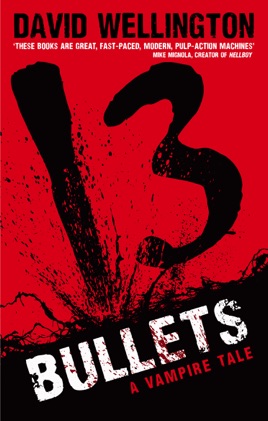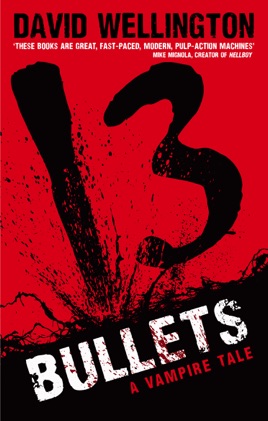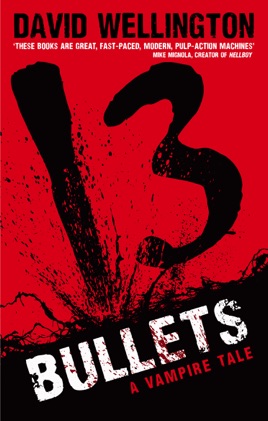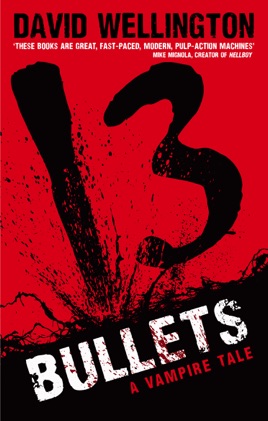 13 Bullets
Number 1 in series
Utgivarens beskrivning
All the official reports say they are dead - extinct since the late '80s, when a fed named Jameson Arkeley nailed the last vampire in a fight that nearly killed him. But the evidence proves otherwise. When a state trooper named Caxton calls the FBI looking for help in the middle of the night, it is Arkeley who gets the assignment - who else? He's been expecting such a call. Sure, it's been years since any signs of an attack, but Arkeley knows what most people don't: there is one left. In an abandoned asylum she is rotting, plotting and biding her time in a way that only the undead can.

But the worst thing is the feeling that the vampires want more than just Caxton's blood. They want her for a reason, one she can't guess; a reason her sphinxlike partner knows but won't say; a reason she has to find out or die trying. Now there are only 13 bullets between Caxton and Arkeley and the vampires. There are only 13 bullets between us, the living, and them, the damned.
PUBLISHERS WEEKLY
Minimally plotted and driven by nonstop action, this gory vampire tale is of a piece with Wellington's zombie novels (Monster Island; Monster Nation). Special deputy Jameson Arkeley stopped a vampire rampage 20 years earlier, during which he whittled down all known bloodsuckers to a single survivor, Justinia Malvern. Kept alive at a sanitarium in rural Pennsylvania by minimal life support and bizarre laws preventing her extermination, wispy Justinia seems a threat to no one until a series of vampire killings in the area suggest that she has found a secret way to spread her taint. Convinced that Justinia's minions plan to spring her and revive her to full power, Arkeley commandeers state trooper Laura Caxton to help him find their lair and wipe them out before they can get their vampire queen the blood she needs. A surprisingly anticlimactic finale leaves loose ends that will likely be tied up in subsequent volumes of a projected trilogy.