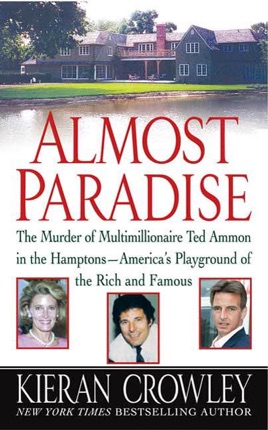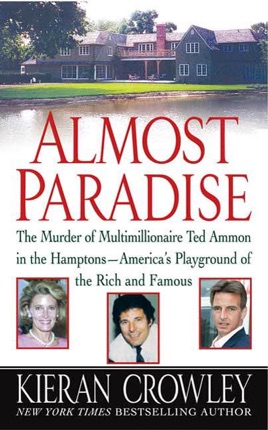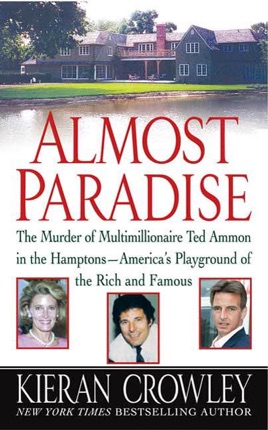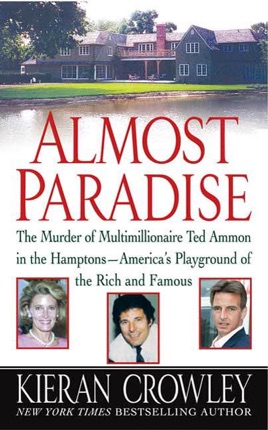 Almost Paradise
The East Hampton Murder of Ted Ammon
Utgivarens beskrivning
For the audience that read Maria Flook's New York Times bestseller, Invisible Eden, this is the extraordinary story of a high-stakes murder case set in the high society world of East Hampton—the playground of New York's superrich.

On October 22, 2001, handsome multimillionaire financier Ted Ammon was found bludgeoned to death in the magnificent East Hampton mansion he'd built with his beautiful—and volatile—wife, Generosa. She stood to make millions, but it wasn't the money that made Ted's friends suspicious: Generosa Ammon had a history of violent outbursts and bizarre obsessions.

A talented decorator, Generosa had fashioned a lavish lifestyle for her husband and their two children, divided between Fifth Avenue, the Long Island estate, and a manor house in England. But when Generosa discovered Ted had a mistress, her demons were unleashed.

She began a very public affair with Danny Pelosi, a strikingly handsome womanizer who was also her electrician. She called him her "tool belt guy." But he was also an ex-con with a mile-long rap sheet who was suspected of playing a pivotal role in Ted's murder and the final destruction of a once-perfect family.

In Almost Paradise, New York Times bestselling author Kieran Crowley, who has covered the Ammon case from the time it broke, recreates the three tumultuous lives that intersected fatally in East Hampton that fall. He tracks Generosa's lonely transformation from angry teenager—orphaned, unwanted and abused—to temperamental Manhattan artist and Society Wife. He follows the rambunctious odyssey that transformed Danny Pelosi from banking executive's privileged son, to street fighter and down-on-his luck alcoholic, to unsuccessful contractor charged with murder. And he chronicles the charmed life and tragic death of Ted Ammon, whose money and status couldn't save him from the machinations of those around him and his ultimate brutal demise.
PUBLISHERS WEEKLY
Crowley, a New York Post reporter and veteran true crime author (The Surgeon's Wife), has written a fast-paced account of the sordid circumstances surrounding the brutal October 2001 bludgeon murder of multimillionaire Ted Ammon. With interweaving narratives, Crowley presents the stories of the three principal players in this drama: Ammon; his estranged wife, Generosa; and her blue-collar lover, Danny Pelosi. None of the three is likely to engage readers' sympathies, although Generosa, whatever her involvement in her husband's death, if any, is clearly the villain of the piece. Possibly scarred by sexual abuse she claimed occurred in her youth, she became a cruel, manipulative and imperious woman who treated others like chattel, and who inflicted horrific emotional damage on the twins she and her husband had adopted. Her rants and threats escalated as she began to suspect that Ammon was cheating on her and looking to end the marriage that had elevated her into high society. She struck back by beginning her affair with Pelosi, who was charged with the murder earlier this year. As Pelosi's trial on that charge began on November 1, this readable but not particularly deep book may well be regarded as dated soon after publication and be superseded by an account that incorporates the trial's revelations and outcome.