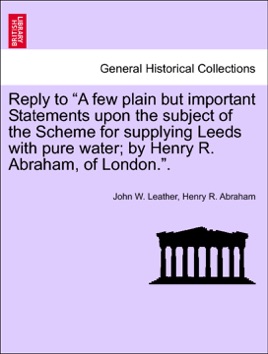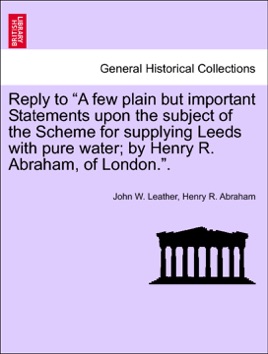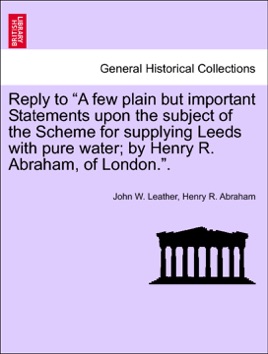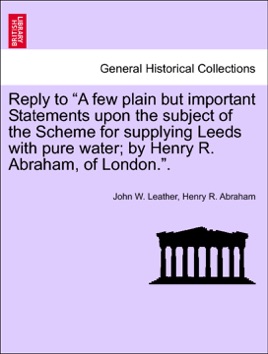 Reply to "A few plain but important Statements upon the subject of the Scheme for supplying Leeds with pure water; by Henry R. Abraham, of London.".
Utgivarens beskrivning
The GENERAL HISTORICAL collection includes books from the British Library digitised by Microsoft. This varied collection includes material that gives readers a 19th century view of the world. Topics include health, education, economics, agriculture, environment, technology, culture, politics, labour and industry, mining, penal policy, and social order.