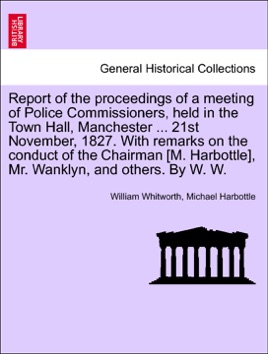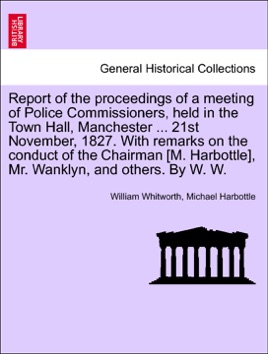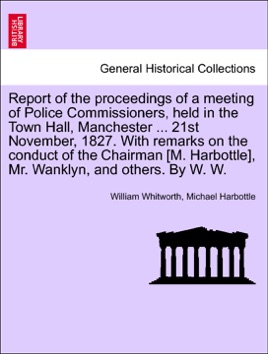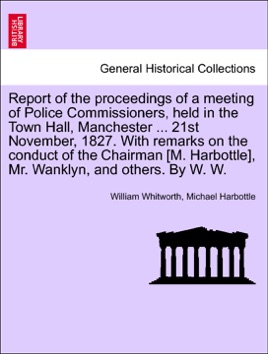 Report of the proceedings of a meeting of Police Commissioners, held in the Town Hall, Manchester ... 21st November, 1827. With remarks on the conduct of the Chairman [M. Harbottle], Mr. Wanklyn, and others. By W. W.
Utgivarens beskrivning
The GENERAL HISTORICAL collection includes books from the British Library digitised by Microsoft. This varied collection includes material that gives readers a 19th century view of the world. Topics include health, education, economics, agriculture, environment, technology, culture, politics, labour and industry, mining, penal policy, and social order.