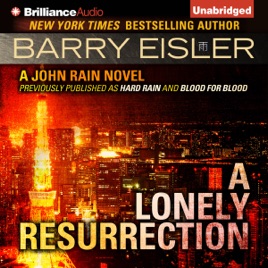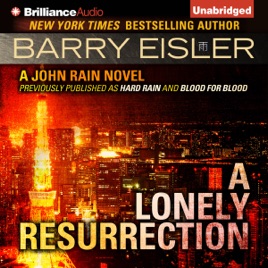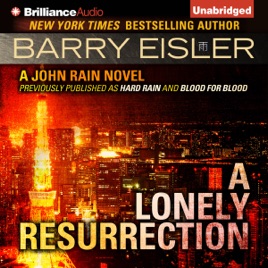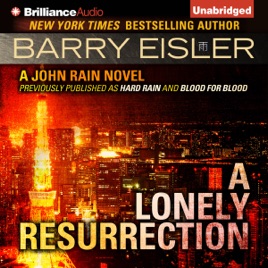 A Lonely Resurrection: John Rain, Book 2 (Unabridged)
Publisher Description
All John Rain wants is to get out of the killing business. But with his discretion, his reliability, and his unique talent for death by "natural causes," no one is willing to let him just retire. So when an old nemesis from the Japanese national police force comes to him with a new job - eliminate Murakami, a killer even more fearsome than Rain himself - Rain knows he can't refuse. Aided by an achingly desirable half Brazilian, half Japanese exotic dancer he knows he shouldn't trust, Rain pursues his quarry through underground no-holds-barred fight clubs, mobbed-up hostess bars, and finally into the heart of a shadow war between the CIA and the yakuza. It's a war Rain can't win, but also one he can't afford to lose - a war where the distinctions between friend and foe and truth and deceit are as murky as the rain-slicked streets of Tokyo.
A Lonely Resurrection
Complex and fast moving.
Entertaining and fun
I've listened to a few of these books now and I enjoy them a great deal. There is little interpretation left to the reader during sometimes excruciating tongue-in-cheek cliches, and unnecessary explanations, but John Rain is entertaining, if nothing else. This installment finds Rain in Tokyo again breaking necks and banging broads. I've broken into laughter on more than one occasion during his soirees with a horny cast of strippers and prostitutes. But overall, I think maybe what I like about these books is that the author (and his character John Rain) can be serious when necessary, but at the same time isn't at all uptight or pretentious, and neither are afraid to throw a joke or pun in now and again.
Definitely recommended if you like the other books or are looking for a thriller about a paranoid but intelligent assassin who is at the top of his game when it comes to his work, but severely lacks empathy for anyone he is paid to take out. He is not without conscience, but this dude is definitely damaged.
The author's reading of this story is good--easy to follow dialogue with his many slightly-altered voices. No complaints for this aspect of the audiobook.