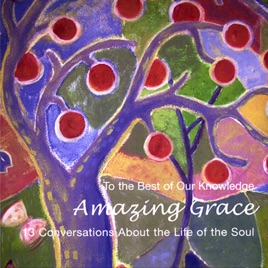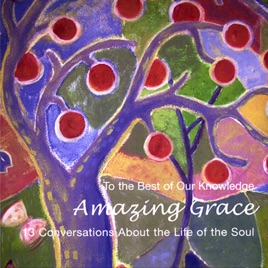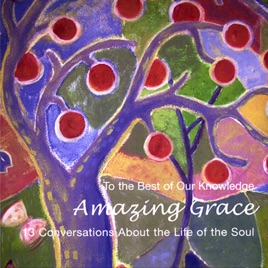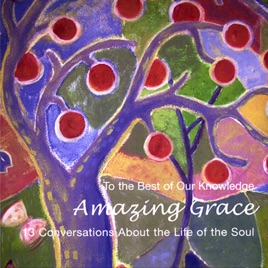 Amazing Grace: 13 Conversations About the Life of the Soul (To the Best of Our Knowledge)
Publisher Description
This special To The Best of Our Knowledge series contains 13 programs:

Embracing Your Life. Tara Brach is a psychologist, Buddhist meditation teacher and author of Radical Acceptance: Embracing Your Life with the Heart of a Buddha.

The Gift of Silence. Parker Palmer is a Quaker writer educator, activist and author of Let Your Life Speak: Listening for the Voice of Vocation.

Alone in a Cave. Tenzin Palmo was one of the first Western women ordained as a Tibetan Buddhist nun.

Divine Music. Jazz singer Kurt Elling talks about reaching for the divine through his music.

In Praise of the Wild.Pattiann Rogers tells Jim Fleming that naming things is the way to notice and appreciate them.

Evening Blessings. M.J. Ryan wants to revive the custom of saying grace before meals.

The Path of Gratitude. Gregg Krech talks about the Japanese tradition of Naikan-conscious thankfulness for everything that positively impacts your life.

The Town that Talks to the Dead. Christine Wicker talks about the small upstate NY town that has the world's largest community of Spiritualists.

Love Never Dies. Justine Picardie's book chronicles her efforts to contact her sister Ruth's spirit in the year after Ruth's death from breast cancer.

Life Without God. Novelist Jim Crace (Being Dead) says he's an atheist and wanted to find a way of talking about death that doesn't depend on God.

A Leap of Faith. Yann Martel (Life of Pi) says researching his book turned him into a churchgoer.

Redemption. Jimmy Santiago Baca was illiterate and in a maximum security prison when he fell in love with poetry.

Living a Good Life. Rabbi Harold Kushner says that people need to believe their lives are meaningful.