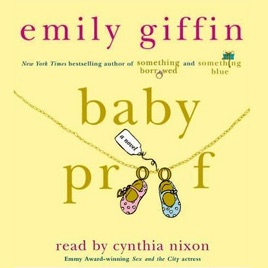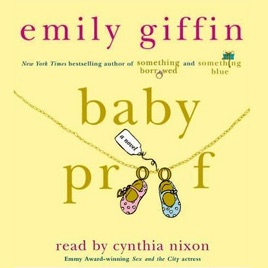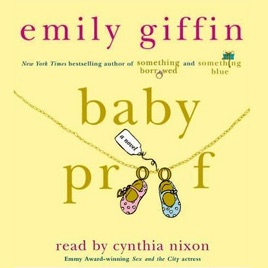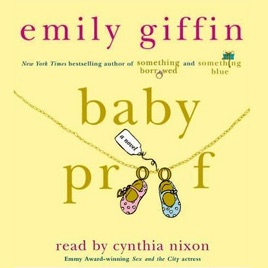 Baby Proof (Abridged Fiction)
Publisher Description
Claudia and Ben are the perfect couple. Ever since their first date, when they both admitted they had no desire for children, their courtship and marriage seemed destined. Their relationship is about freedom, possibility, and exploration. About being together because they want to be together. Not because children are caging them with 18 years of obligation. But then Ben changes his mind: He does want children, after all.

This is the story about what happens to the perfect couple when they have to face the toughest decision either of them has ever had to make. What is the most important thing in life: children or love? Emily Giffin is a sensation, a master at exploring impossible dilemmas with humor, sensitivity, and depth. Baby Proof will satisfy the hundreds of thousands of fans who have already read her books, and create legions more.
Very good
I loved this book! It was funny, romantic and I just couldn't stop listening to it. I'd recommend this book to any girl.
Baby Proof
Really love this book. I read the book from the library first and always enjoy being read to, so I took out the unabridged version book-on-tape from the library. Big mistake!! The narrator was terrible, had this very annoying southern accent. Had to stop listening to it. Saw this on i-tunes and really enjoyed Cynthia Nixon's reading. Buy it, you'll enjoy it too!
Among the best
Decided to purchase this book after reading the positive reviews and feel that I need to reinforce every good word said. Cynthia Nixon is AMAZING her narration of Babyproof is perfect - very engaging entertaining and easy to follow without additional affection or irritation. Honestly Cynthia ruined all the other audiobooks for me since after her I always find something that irritates me in all other narrators. I strongly recommend this brilliant version of the book to all the women out there who want to have 5 hours of full rest and contemplation! Spa for your mind! Have fun dear ladiezz ;)