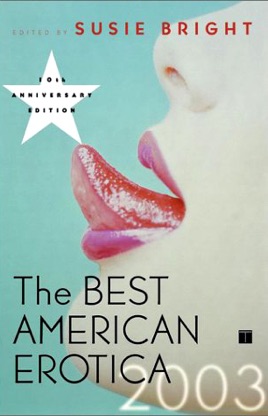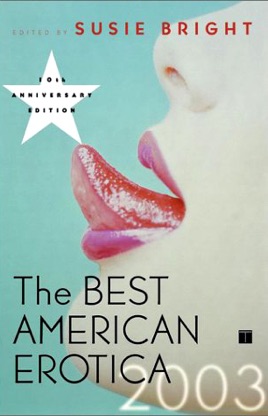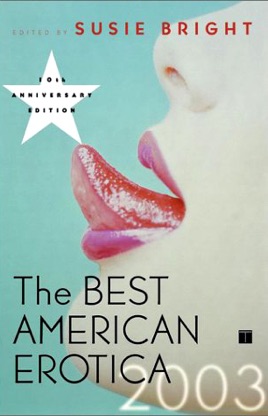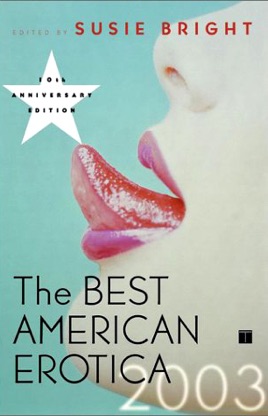 The Best American Erotica: The 10th Anniversary Edition (Unabridged)
Publisher Description
Featuring erotic stories by Dorothy Allison, Zane, Chuck Palahniuk, and Jill Soloway.

PLUS: Candid interviews with America's top erotic writers, like you've never heard them before.

The 10th anniversary edition of The Best American Erotica includes the most esteemed and lascivious writers at work today.

Dorothy Allison explores the wonderful, mysterious abilities of the human hand, and Zane's corporate tigress plays mind games that make other office shenanigans look like mere games of Candyland.

In candid Q&As, the authors reveal that they are great-grandfathers, prostitutes with Ivy League diplomas, and former lunatic asylum attendants.

Included in this collection:
"The Baby Sitter" by Martha Miller Excerpt from Choke by Chuck Palahniuk "The Man in the Grey Flannel Tights" by Susan St. Aubin "Nasty" by Mel Smith "A Live One" by Greta Christina "In the Giraffe House..." by Robert Irwin "Ponyboy" by James Williams "How We Did It" by Susan Volchok "Hombrecito" by Myriam Gurba "The Everlasting Secret First Family of F--k" by Vaginal Davis "The Erotic Adventures of Jim and Louella Parsons" by Bertice Berry "What She Did With Her Hands" by Dorothy Allison "Three Bears in a Tub" by Jack Fritscher "How to Make a Cake" by Lisa Wolfe "Courteney Cox's A*****e" by Jill Soloway Excerpt from Snow by Dagoberto Gilb "Mergers&Acquisitions" by Zane "Semen in a Bullet" by Scott "Johnny" by Alison L. Smith "The Word Nebraska" by Tennessee Jones
Previously published as Best American Erotica 2003.
Love the series!!!!
This could not be sampled for obvious reasons. That being said, I watch a lot of porn, and I am not easily offended. I have most of the Best American Erotic series edited by Susie Bright. I love listening to this at work. If I am blushing, then you know why. The series explores all avenues of sexuality; evenything you can thing of and more! I like the different people narrating, and the fact that Susie Bright tried to stick with a theme for each series. I love the twists in the stories as much as the graphic detail. I love the "Sleeping Beauty Chronicles" by Anne Rice. If you can make it through that series you can make it though this! (I've had a few friends that can't). Please note this is not for the homophobic! Just bought this book and can't wait to listen tomorrow while I'm settling FX trades!
Could you give us a TASTE???

The entire preview was dedicated to advertisements and blah, blah, blah.
I want to know if this is good erotica! I did not buy this or any of Susie Bright's series because I was given no useful preview whatsoever. Okay, there might be LITTLE CHILDREN online. Fine. Make us login to a preview. I'm not going to buy "a pig in a poke" as they say in the good ol' south!