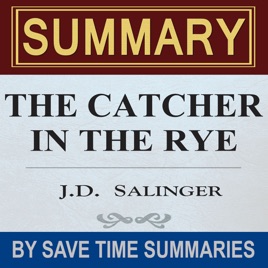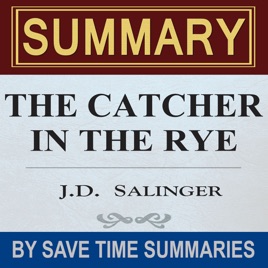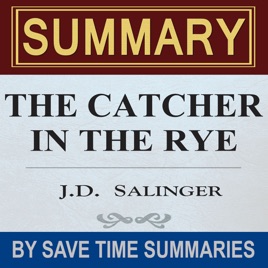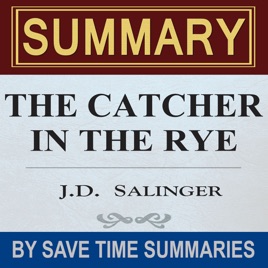 The Catcher in the Rye: by J.D. Salinger - Summary, Review & Analysis (Unabridged)
Publisher Description
This summary for J.D. Salinger's The Catcher in the Rye is just the companion you need to enter the broken mind of Holden Caulfield, a character who for more than 50 years has been one of modern literature's most iconic figures. The disturbed teen stands at the center of this controversial novel that was banned in its day for its language, sexuality, and blasphemy. Years later, the book was tied to the infamous shootings of John Lennon and Ronald Reagan. Yet, despite the controversies, this classic The Catcher in the Rye has endured as a must-read. This guide to The Catcher in the Rye helps you unravel the enigmatic mind of the novel's anti-hero, as you explore the equally mysterious Salinger.

His The Catcher in the Rye carried autobiographical elements. This expert summary includes chapter overviews and analyses to help you understand the complex layers of the story. Follow the downward spiral of Holden's mental state. Read about The Catcher in the Rye's themes of isolation, grief, and salvation. Use the detailed character analyses to make connections between these themes and the people in Holden's world. This summary also includes other valuable highlights, such as critical interpretations of the novel over the past 50 years. Is The Catcher in the Rye a rebellious coming-of-age tale? Is it merely a dark portrait of a descent into madness? This summary and analysis helps you form your own answers.
AVOID AT ALL COSTS
This book is just sad and I don't mean the story. It seems like it was written by a 9 year old. Has no plot, and you hate every character in it, especially Holden. He is a whiney little jerk who talks and talks about mundane things and if I wasn't so annoyed the whole time reading this book I would have fallen asleep. Seriously? How can people think this is a think this is a great book? Honestly I think this book has done alot of damage by turning away people from reading because I know it used to be a required read in High School. No one would want to read again after being forced to read this pile of crap. Anyway, (see what I did there?) "Anyway" then a pause is used at least 60 times in this pathetic so called novel. Just bad writing. There isn't one 10 cent word in it and I regret spending 1 minute on it. It was a waste of time. Salinger? Worst auther I have ever wasted my time on.
Catcher in the rye
Unconscionable to publish a slim version of a slim master piece. Shame shame shame. UnRedeemable shame.