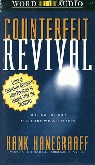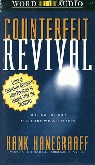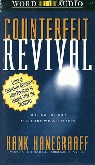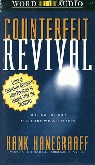 Counterfeit Revival (Abridged Nonfiction)
Publisher Description
What do Heaven's Gate, Waco, and Jonestown have in common with a church near you? As incredible as it may seem, the very principles used by cult leaders are today employed in literally thousands of churches worldwide. Tactics once relegated to the ashrams of cults are now replicated at the altars of churches. In
Counterfeit Revival, by Hank Hanegraaff, leaders of this great apostasy from Pensacola, Florida to Toronto, Canada speak for themselves - so that you can judge for yourself. Hanegraaff is the host of the nationally syndicated
Bible Answer Man.
Counterfeit Revival
Hank Hanegraaff hits a home run. Fantastic work!
The Last Day Signs - The End Times - Are Upon The Earth!
Find God the Right Way
THhs is a great book for someone who is in between churches. It really focuses on the new Charismatic movement of Pentecostal/Baptist preacheing that concentrates on "magical faith healings", sadonic laughter - and shaking. If you sit in church and wonder if everything you see is a farce - or too good to be true, read this one - it is for the skeptic in all Christians. Hanagraff allows the "prophets" to do all of the talking without putting words into thier mouths...very objective and fair.
You won't believe what they say
It's astonishing what people will believe. Thanks to Hank for unveiling the wolves in sheep's clothing. A great book.