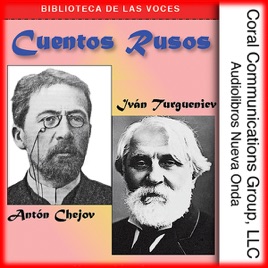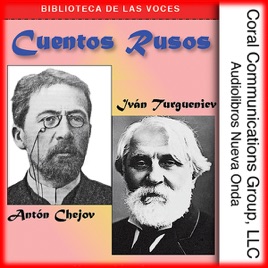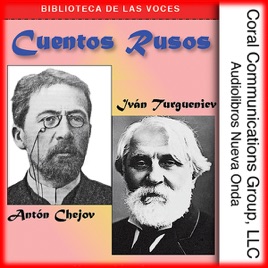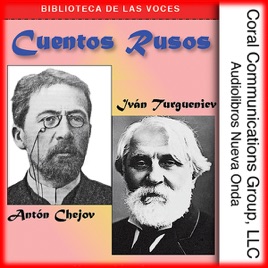 Cuentos Rusos [Russian Tales] (Unabridged)
Publisher Description
Chekhov ("Excessive Caution" and "Beggar"), and Turguenev ("The Rural Doctor") are among the most famous Russian writers. This audiobook contains three stories: the first one wil make you laugh; the second, smile; and the third, drop an invisible tear.

Antón Chejov - Exceso de precaución lo hará reír. Mendigo es de un humor más sutil.

Iván Turgueniev - El médico rural le hará enjugarse por lo menos una lágrima.

Please note: This audiobook is in Spanish.