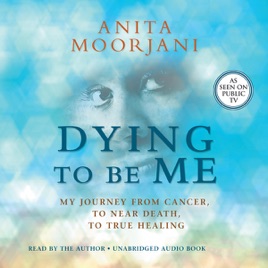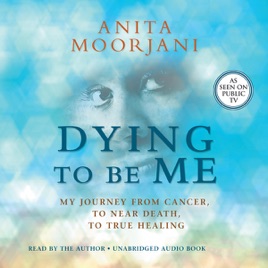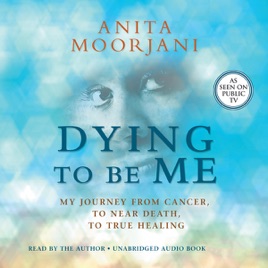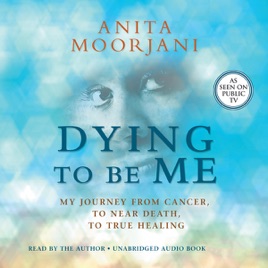 Dying to Be Me: My Journey from Cancer, to Near Death, to True Healing (Unabridged)
Publisher Description
In this truly inspirational audio book, Anita Moorjani relates how, after fighting cancer for almost four years, her body began shutting down - overwhelmed by the malignant cells spreading throughout her system. As her organs failed, she entered into an extraordinary near-death experience (NDE) where she realized her inherent worth... and the actual cause of her disease. Upon regaining consciousness, Anita found that her condition had improved so rapidly that she was released from the hospital within weeks - without a trace of cancer in her body!

Anita had been pushed and pulled by cultural and religious customs since she was a little girl. After years of struggling to forge her own path while trying to meet everyone else's expectations, she had the realization, as a result of her epiphany on the other side, that she had the power to heal herself... and that there are miracles in the Universe that she'd never even imagined.

In Dying to Be Me, Anita freely shares all she has learned about illness, healing, fear, "being love," and the true magnificence of each and every human being!
Amazing!
This book was obviously written out of pure love. Thank you so much for writing this book Anita.
Just What I Needed
Amazing just amazing. She explains the mystery of life and death so simple with such honesty and love and joy.
I'm a repeat listener! :)
This book has changed my life...thank you Anita for your courage to share! Wish everyone in the universe 'wanted' this information! To those uncertain about purchasing this...worth EVERY single penny!!