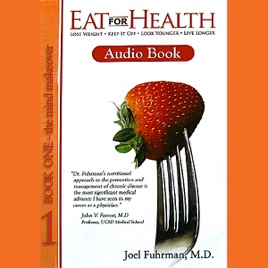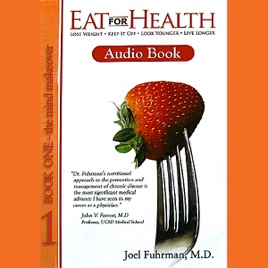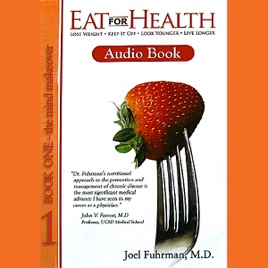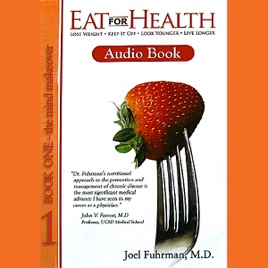 Eat for Health: Lose Weight - Keep It Off - Look Younger - Live Longer (Unabridged Nonfiction)
Publisher Description
Dr. Fuhrman's scientifically proven system Eat For Health enables you to finally conquer your cravings and food addictions, while steering your taste buds toward healthier food choices. Medical research proves that this is the most effective weight loss method ever studied.
But be aware of the side effects...you may experience reversal of diseases such as heart disease, high blood pressure and diabetes, and you will feel better than ever before!In this two-book set, you are introduced to Dr. Fuhrman's MANDI* food and meal scoring system, with four phases of meal plans and fantastic recipes.

Start where you are comfortable and progress at your own pace or jump right in to phase four to maximize weight loss and optimize the therapeutic effects for disease reversal.Book One of Eat For Health, the primer, teaches you how to transform your thinking about health and disease.

Book Two of Eat For Health, the menu planner and cookbook, gives you a step-by-step plan for making this manageable for you and your family. Plus with over 100 great-tasting recipes, you'll be amazed at how satisfying healthy food can be!

"Remember...the prescription is nutrition." -Joel Fuhrman, M.D.
Eat For Health Works!!!
Anyone serious about staying healthy and/or losing weight should get this book. IT REALLY WORKS!!! AAA+++
Eat for Health
Awesome! Best diet/nutrition I ever read with tons of research citations. I recommend this to friends frequently when they ask how I stay thin and healthy.
Highly recommend
Another great book by Joel, a must read, his books changed my life and health!