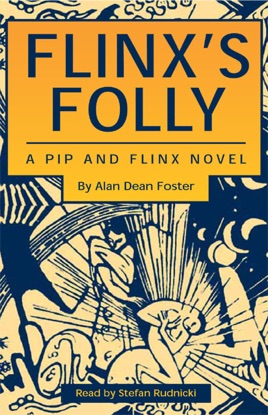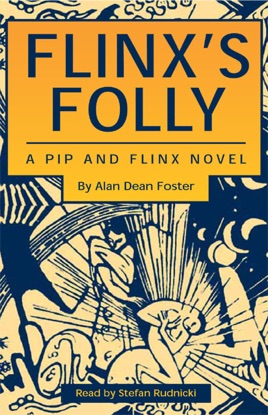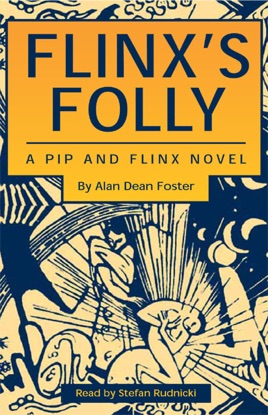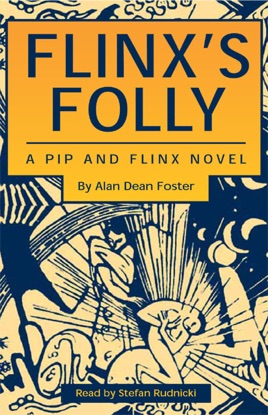 Flinx's Folly: A Pip and Flinx Novel (Unabridged)
Publisher Description
New York Times best-selling author Alan Dean Foster delivers the eagerly awaited new Pip and Flinx novel featuring a certain twenty-four-year-old with red hair, growing powers, and a loyal sidekick who just happens to be a flying mini-dragon. Sure to delight longtime fans and win new ones,
Flinx's Folly follows Flinx on a thrilling quest to unravel the mysteries of his mind and body. It is a quest that forces him to confront a horror almost beyond human comprehension concealed somewhere in the universe...and coming closer.

Against such a quintessence of colossal evil what can one puny human and a formidable mini-drag protector do? Flinx must tell someone or go out of his already addled mind. Choosing a confidant is easy: Clarity Held, a crush he hasn't seen in six years. She is a young woman who has clearly gone on with her life in ways that (he soon learns) don't necessarily include Flinx.

Flinx makes up his mind to act quickly, and his decision is the beginning of a terrifying, high-stakes adventure through perilous new realms that will rocket him into the very heart of danger, and into the arms of the only woman he's ever loved. As he and Pip bravely travel to a place where no man or mini-drag has gone before, Flinx discovers he has a few more friends than he thought, and far more enemies than he ever imagined.
Very good series
This is a very good series. But you should start at the first book (For Love of Mother-Not) and work up to this one.