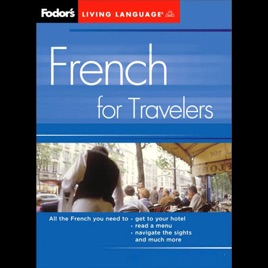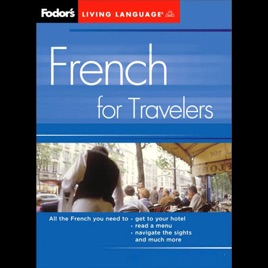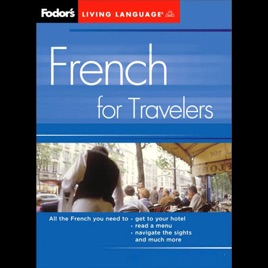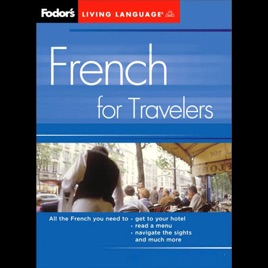 Fodor's French for Travelers (Original Staging Nonfiction)
Publisher Description
French for Travelers is the simplest way to get by in French, both before you go and while you're there. It includes all the French you need to get to your hotel, read a menu, navigate the sights, and much more. You can learn as much as you need - up to 900 essential words and phrases, and listen to dialogues to get a feel for the language before your trip.
Awsome!
This allowed me to say the word up to 3 times before it said the next word, and they repeated the same word twice, so I could say the same word up to six times before a new word was introduced, and it only takes about one or two listens to perfect saying a word in french. All I had to work on was memorixing what meant what. and they didn't say whole sentences like I'm going to go to bed at nine 'oclock; or anything, so I could understand it, and put together sentences on my own. it wasn't too fast either. Yay!!!!
Fodor's French for Travelers
I'm not sure if my download was done correctly, but when I loaded to my Nano, I got only one file to play. Could not advance/go back. Very disappointed with this aspect of the download.

I do like the content. I like hearing the correct pronunciation. Just wish I could 'fast forward' or 'go back'.
helpful content, but could be better
There is no easy way to fast forward or review. I guess I was hoping for more of an ebook. Given that competition, this product is not worth $15. There are free apps that give you more.