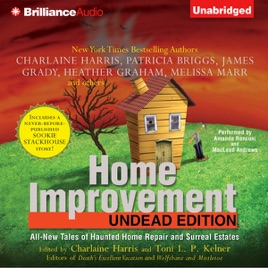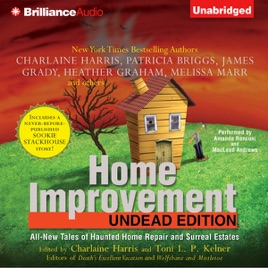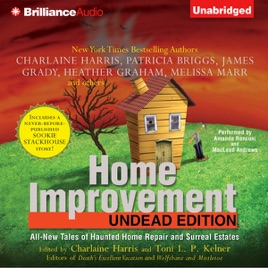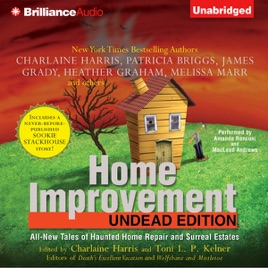 Home Improvement: Undead Edition (Unabridged)
Publisher Description
For any homeowner who's ever wondered, "What's that creaking sound?" or fans of how-to television who'd like a little unreality mixed in with their reality shows, these 14 authors have constructed stories guaranteed to shake your foundations and rattle your pipes. With 14 frightening and funny fixer-upper tales, Home Improvement: Undead Edition takes listeners behind closed doors for a fresh perspective on why there really is no place like home....

Includes a never-before-published Sookie Stackhouse story!
Home Improvement (Audio Book}
DO NOT WASTE YOU MONEY! DO NOT BUY!!! Amanda Ronconi has a distracting. high pitched, monotone voice. It sounds like a child's voice in pre whine mode. It is causes all the stories she reads to blur together. The multiple stories become one story with the chapters divided by Macleod Andrew's voice. It is difficult to understand why these prolific and successful writer and editor allowed their audio book to be ruined this way. I love audio books. My eye sight makes them a welcome relief. In this cause I should have read the book. I will have to in any cause since Amanda Ronconi's blurred readings have made this a necessary. Macleod Andrew's voice is good.