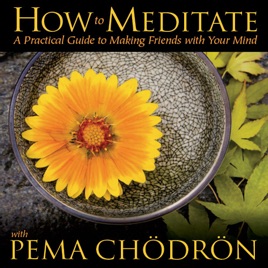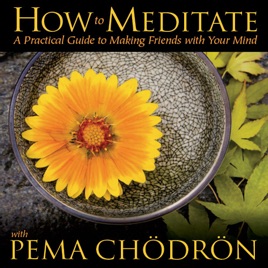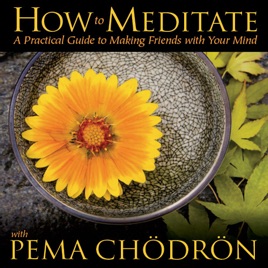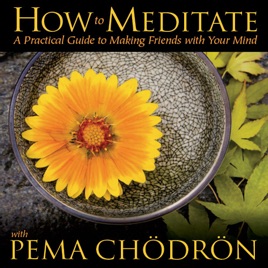 How to Meditate with Pema Chodron
Publisher Description
When it comes to meditation, Pema Chodron is widely regarded as one of the world's foremost teachers. Yet she's never offered an introductory course on audio - until now.

In How to Meditate with Pema Chodron, subtitled "A Practical Guide to Making Friends with Your Mind", the American-born Tibetan Buddhist nun and best-selling author presents her first complete spoken-word course for those new to meditation. Through traditional insights and her personal guidance in 12 sitting sessions, Chodron will help you honestly meet with, and compassionately relate to, your mind as you explore:

The basics of mindfulness awareness practice, from proper posture, to learning to settle, to breathing and relaxation

Gentleness, patience, and humor - three ingredients for a well-balanced practice

Shamatha (or calm abiding), the art of stabilizing the mind to remain present with whatever arises
Thoughts and emotions as "sheer delight" - instead of obstacles - in meditation
1 TRACK (Just For Clarification)
This version, the one in the Audio Books section is indeed one long track.

The review that claims it is 5 tracks is referring to a different, more expensive version of the recordings found in the Albums section of iTunes at the time of this posting.

It seems I have to rate the book in order to post this, but I just downloaded it and haven't listened to it yet. I'm confident it will be worth every moment of my time. ☺
Only one track!
I haven't listened to the whole book yet, but I have one instant reaction... it's almost six hours long and it's all one track! This makes it very difficult to go back and listen to particular portions. Kind of frustrating.
Truly Transformative
This CD has truly changed my life. It is more than simply teaching you how to meditate. There is plenty of good, solid guidance on daily living. As Pema says on the CD, "The mind is the route of all suffering and all happiness."