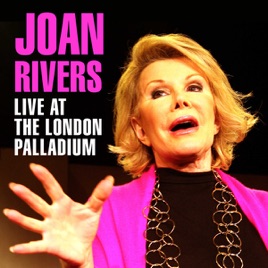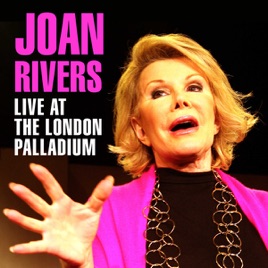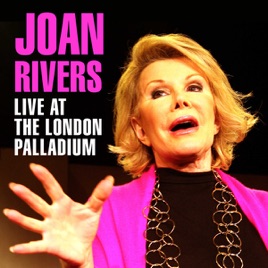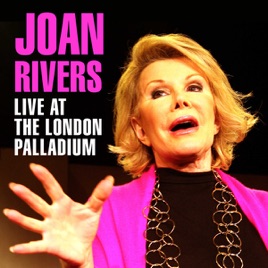 Joan Rivers Live at the Palladium
Publisher Description
The one and only Ms Rivers at her funniest and wittiest. Live at The London Palladium is a great record of one of the truly great female entertainers. Not afraid to be outrageous and catty, she rips in to any number of celebrities and even royalty!
I saw her act live great great
I have loved her for ever. I saw this show live and amazing. To hear her again makes a happy memory. Great show great lady
I hate to write this but...
this show is a bomb. Poor Joan struggles through a stiff London audience and uses every old joke she has to no avail, she sounds desperate — she even resorts to Helen Keller jokes - old used up Helen Keller jokes. Not sure why this was made available as I'm sure Joan would agree (R.I.P.) that the magic never happened this night - PAINFUL. So checkout her 1983 album "What becomes a semi-legend most" as she tells the same jokes as she does on this one but 40 years earlier when they were relevant, fresh and funny.